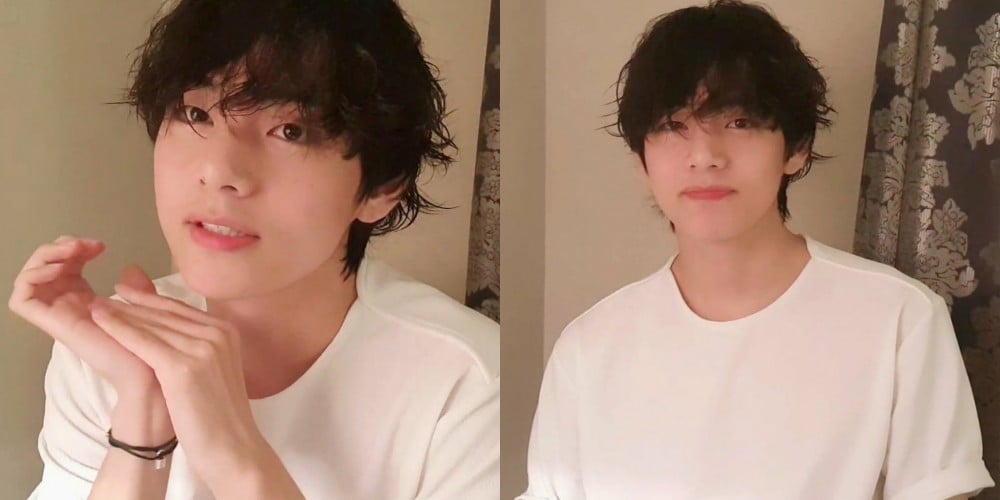 BTS' V recently hosted a live stream titled, "It's been a while for me too" after RM's "It's been a while" and sent army into a frenzy. V revealed he is currently working on a Christmas song with Adora and gave a sneak peek of the song for fans to listen to.
The song, titled "Happy Christmas", was initially revealed in a Vlive way back in 2018 and armys were anticipating it since then. V assured armys that he has planned to release it for free on SoundCloud. The self-composed unfinished song has already become a Fan Favorite.
Fans couldn't stop talking about it on social media.
Even Paparazzi were seen fan-boying over the minute long festive melody.
Also The "King of Vlives" titled "오랜만이에요" which means "Long time no see" by BTS V has again achieved one more milestone as it surpassed 500M+ views and 1,17B+ hearts making it the most viewed VLIVE ALL THE TIME and FIRST AND FASTEST VLIVE to reach 200M - 500M VIEWS just in 5 MONTHS. Which also makes V the First KPOP Idol to bag this record.
Apart from being a trending topic for his permed hair, V is notorious for making rare appearance on Vlive, while this Vlive is still charting even after months, he made another rare live appearance on Naver's Vlive App. Its been just one day and armys are showering it with all the love and attention Charting it to No. 1 in daily weekly and monthly charts with over 4M views, comments & 244M hearts.
The singer played songs of Sia and Johnny Stimson in an impromptu Q&A session. "People from all over the world are telling me to come and perform and I'll promise I'll go there," V promised while responding to some comments.
V even assured fans about his shoulder injury.
Along with previous one, this VLIVE's look became most talked about look of the visual vocalist as armys couldn't get over his latest permed hair.
V definitely knows how to make Armys' heart sing.