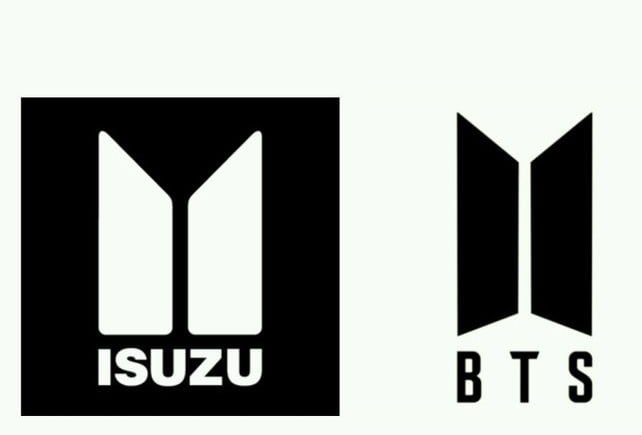 Rap Monster's Plagiarism Controversies in 2015 & 2016
The first controversy began in 2015, when a Twitter user clearly pointed to an instance of plagiarism involving Rap Monster.
In repeated attempts leading up to 2016, the Twitter user was clearly able to prove that the following lyric was lifted:
"I will become your underline because you're that important."
The Twitter user that Rap Monster has done this multiple times. Other lyrics and poetry lines were also found to be plagiarized, suggesting a far broader practice of poaching. Indeed, another Twitter user quickly pointed to stolen lines from him as well. The following verse is one of them:
"When you lie in bed with loneliness the bed gets bigger."
After repeated accusations began to draw attention, Rap Monster eventually confirmed these allegations and apologized:
"First, I would like to sincerely apologize. Even though I am just at the start of my career, as an artist I often feel the pain of creating something. When I feel unable to write music out of my own inspiration, I get my inspiration from talking to friends, reading books I like, watching movies, interviews and letters from fans. Whenever a line leaves an impression on me, I write the line down in my memo."
"Most become forgotten over time, but after being pointed out, I realize I subconsciously made a mistake. I focused on simply writing the song without paying attention to finding out the true sources for my lines. Everything is my fault and I realize that the original creator of the quotes must feel very offended.
I will personally contact and try to take responsibility. I'd also like to apologize to everyone who pointed out my mistake and who were hurt by my actions. I'm sorry and thankful to all the fans who love me even though I am a man of many faults.
As I know the pain of creation, I will from now on think of the responsibilities of being an artist before anything."
======= =======
Soon after this apology, another plagiarism issue in his song-writing came up. In the middle of 2016, someone who was also a Kpop fan had brought up an old "Beats by Dr Dre" commercial with Kendrick Lamar and pointed out how it sounded similar to Rap Monster's verse in BTS "Cypher Pt. 2." The commercial was released in December of 2013 while "Cypher Pt. 2." was released in February 2014. Some fans said they were disappointed in RM, while some claimed the verses was not same but just similar.
Whether this similarity was plagiarism or not, when writing lyrics inspiring from another rapper does not seem righteous. Everyone can be influenced by a book, a poetry, a song but when using them stating the source is necessary. If the source is not specified, it turns into plagiarism. Obviously Rap Monster has a problem with citing sources.
Is the Timing of BTS Concepts A Coincidence?
BTS has been subject to criticisms of copying EXO due to their concept "Boy in Luv" (realesed in February 2014), which came out shortly after EXO's Growl (realesed in July 2013). EXO fans claimed that BTS was trying to copy EXO's concept of school boys and wearing school uniforms.
Yeah, the school concept's used by many groups and the first one used this concept is not Exo either. But Growl turned out a big hit in end of 2013 and after the interest created by "Growl", BTS made a comeback with the same concept.
======= =======

After BTS released "Young Forever" in 2016, SHINee fans claimed that BTS' album artworks are too similar to the ones SHINee released back in 2014. ("I'm Your Boy" topped Japan's Oricon albums chart for the third day in a row, for the first time Shinee has reached the No.1 spot on the weekly chart since their Japanese debut in June 2011.)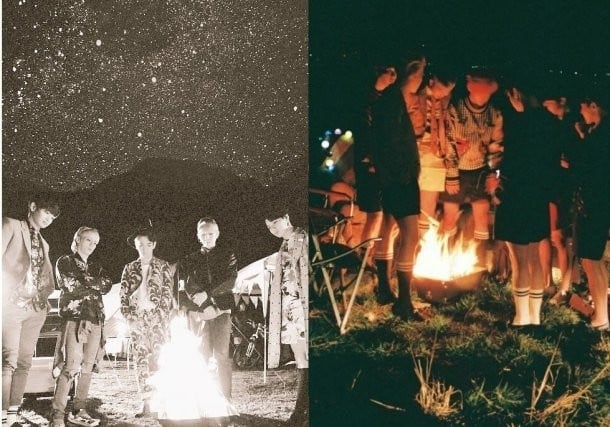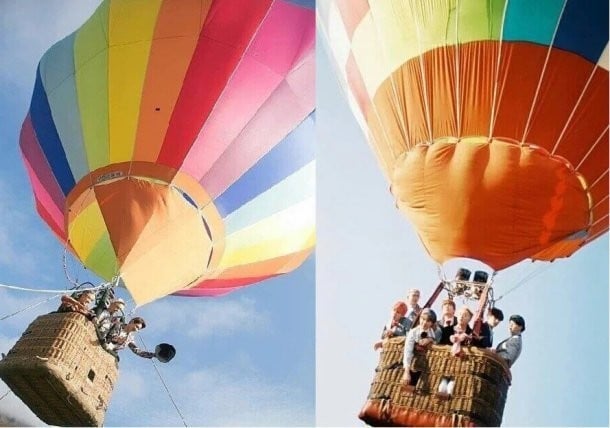 Some of the defenses for these claims:
"The teaser is at an angle that is commonly used overseas. There is indeed a hot air balloon in the MV but hot air balloons weren't only used by SHINee"
"…instead of sitting in front of the camping car like BTS, SHINee dashes out of the camping car. They're both camping concepts and it's difficult to call it plagiarism."
======= =======

In 2015, the songs released by BIGBANG for MADE dominated that year. Most of the songs turned out hits and the BIGBANG wind blew. But then BTS again used similar concept with the most popular group of that era.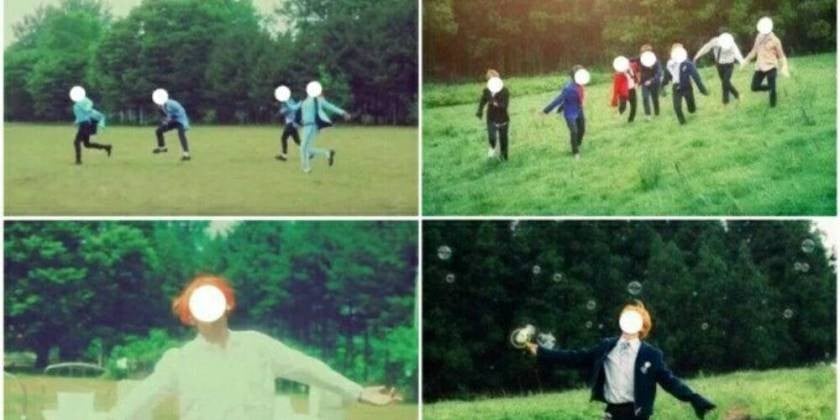 (Left: BIGBANG's "Sober"; Right: BTS' "The Most Beautiful Moment in Life, Part 2" teaser photos)
Another features G-Dragon and V donning similar outfits and hairstyles: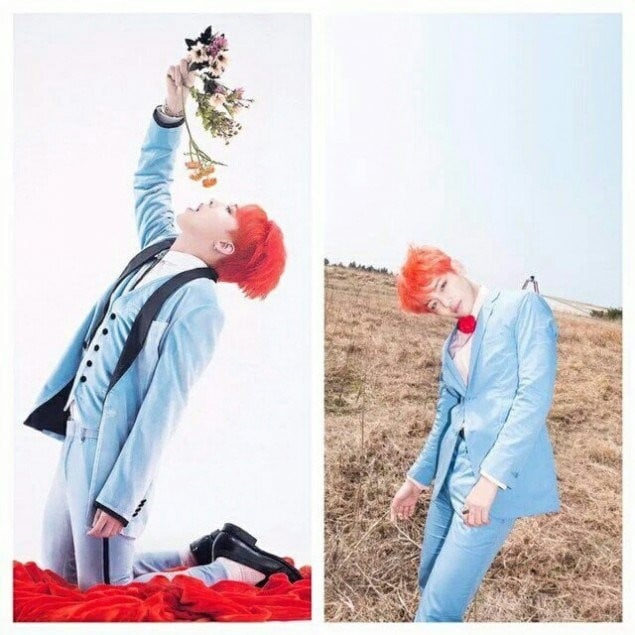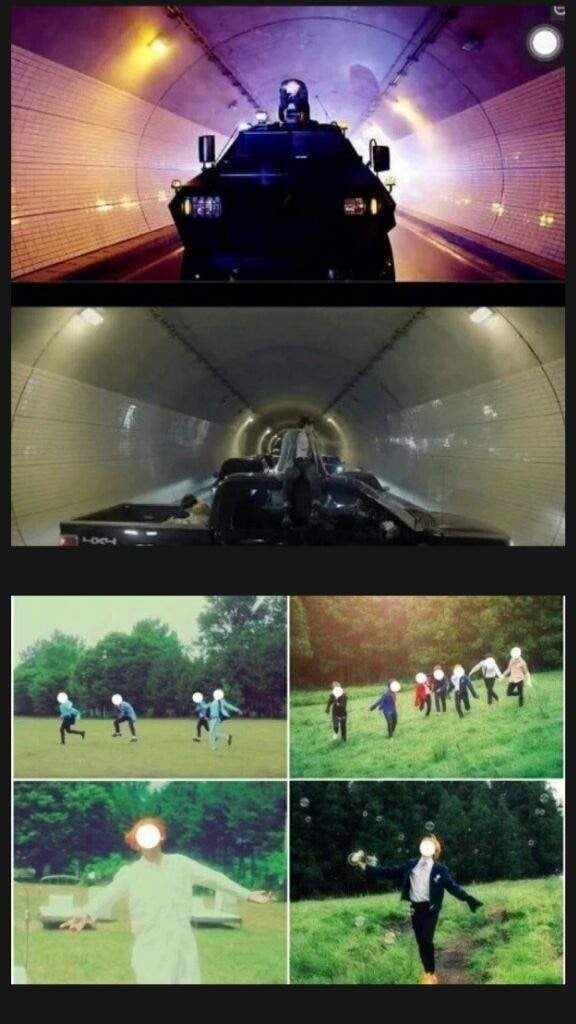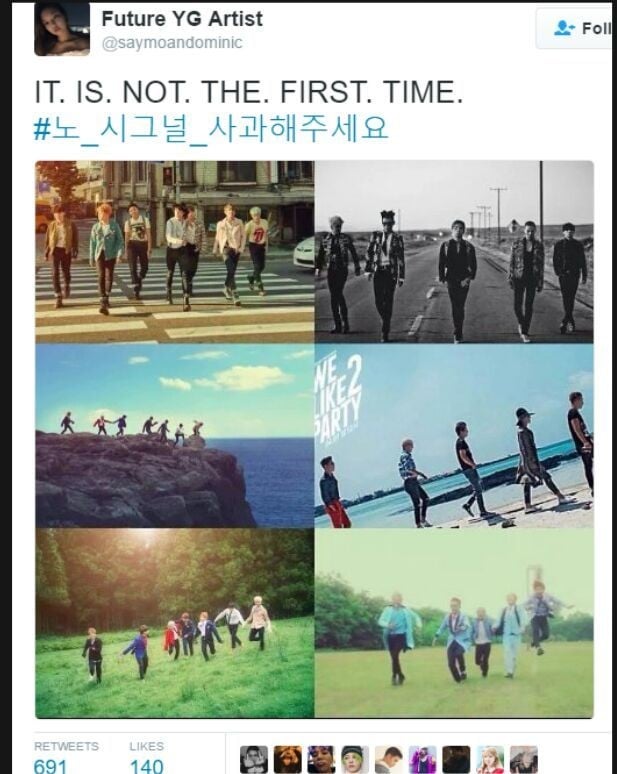 Of course, these (summer camp, high school, supernatural, retro, futuristic etc.) concepts can not be monopolized. Especially some concepts are quite common in k-pop and can be used by any group.
Every time these discussions come out, every BTS fan slided over by using these phrase. BUT there were not just one, but many times that similarities may lead to copy discussions. Is it always a coincidence? Isn't the timing of similarities noteworthy? They took advantage of what was popular at that time, and used a similar concept with successful concepts of the period. Where is originality?
Use of Uncommon Items
In 2018, BTS's black cloaks and horrifying "Fake Love" stage reminded the identical scene of EXO's MV. It's not about the superpowers in MAMA but about the art design of stage. Have any other gorups ever wore black cloaks before? This decor is uncommon and iconic. Therefore isn't it probable to think of EXO - MAMA when BTS does same decor?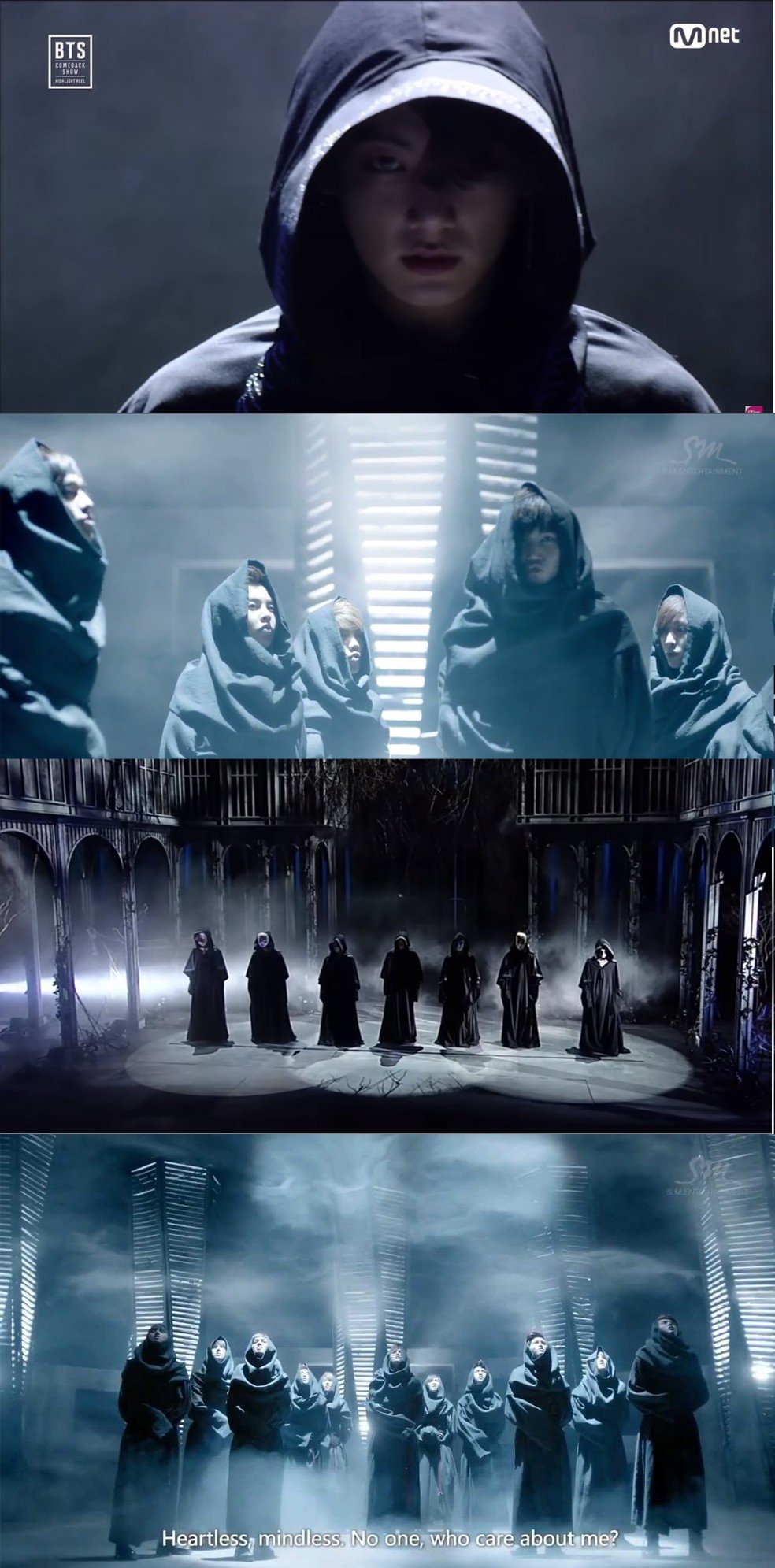 ======= =======

BTS's Love Yourself "Answer" teasers were quite similar with SF9's July 2018 comeback teaser photos for "Sensuous". Although SF9 fans said they didn't think it was copy, Bts fans quickly denied the resemblance.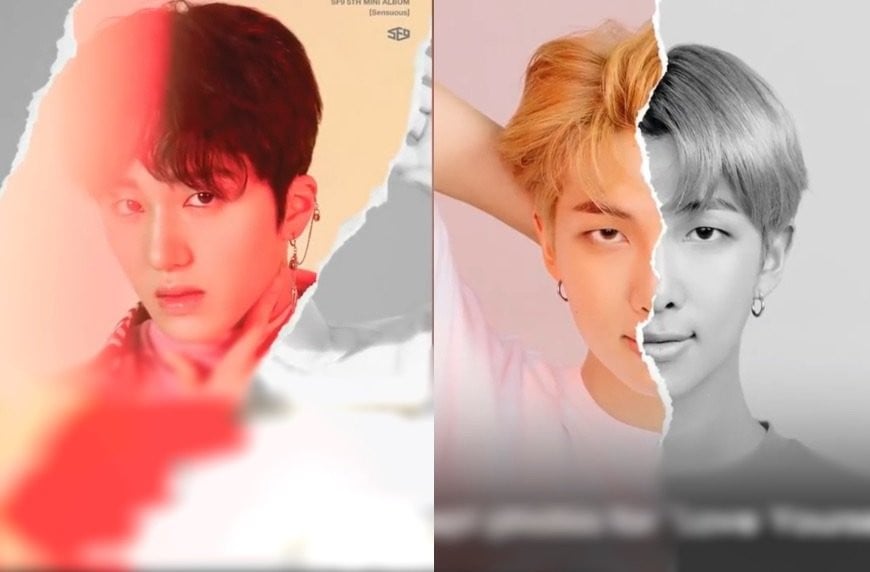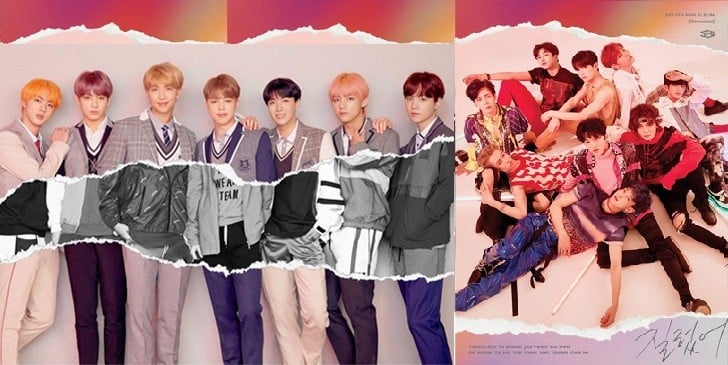 The Musical Plagiarism Allegations

Sometimes purchased samples're used in songs. And sometimes some songs are remake. Those who do not know the original song may think the remake song copy. That's why we shouldn't confuse plagiarized songs with sample used or remake songs. There are also samples purchased by BTS, click HERE to view this sample list.Samples that have not been purchased, of course, areplagiarized.Some (not all) of the sounds that have similarities although not purchased (so don't say they're samples):


BEAST' CF RED Clip - & BTS - RUN

Flo Rida's hit song GDFR & BTS' Dope
Blackbear - Deadroses & BTS' Dead Leaves

BLOCK B BASTARZ - Zero For Conduct & BTS - MIC DROP


•Army accused Chanyeol of plagiarising Suga's flow in First Love. However even tough Chanyeol's song Hands was released in 2017, it was composed in 2014 and the same flow in Hands was used in EXO's Promise that was released in 2015. Suga's first love was released in 2016. So, Army actually accused Chanyeol of plagiarising Suga's rap even though he officially used the flow in 2016. In this situation, it's actually Suga who plagiarised Chanyeol's flow.
======= =======

Why did I prepare this post? Some of theBts fans have been quite aggressive and arrogant in recent years. They are constantly accusing other groups of copying Bts.[Such as Stray Kids (District 9) & BTS (N.O), NCT Dream (Don't Need Your Love) & BTS (Boy With Luv), Oneus (LIT) & BTS (IDOL),Super Junior (I Think I) & BTS (Fake Love)or MONSTA X's English songs and USA promos and much more.] But apparently most of them don't know the copy allegation history of their groups. Whether the above claims are real or not, the group with the highest number of question marks about copying is BTS. If other groups have involved in such discussions once, BTS has involved many times. So shouldn't these fans, who always accusing others of copying, think twice before blaming them?

What's more, this line is from Bang Shi Hyuk's interview with Korea Joong Daily in 2016:

"If we are accused of copying YG or SM, then that means we are doing something right"


Sources:
http://mengnews.joins.com/view.aspx?aid=3025956

https://www.digitalmusicnews.com/2017/03/26/bts-plagiarism-rap-monster-kpop/
https://aminoapps.com/c/k-pop/page/blog/rap-monster-plagiarized-again/26IN_umpvpe3r6JREbPE3G2o4end7l
http://www.asianjunkie.com/2016/01/06/btss-rap-monster-under-fire-for-plagiarizing-kendrick-lamar-verse/
https://www.allkpop.com/article/2016/05/bts-copied-shinees-concept-for-their-latest-album
https://www.allkpop.com/article/2016/05/netizen-provides-arguments-that-bts-didnt-copy-shinee
https://www.carthrottle.com/post/2z623yj/
https://www.kpopmap.com/netizens-accuse-bts-of-plagiarizing-flo-rida/