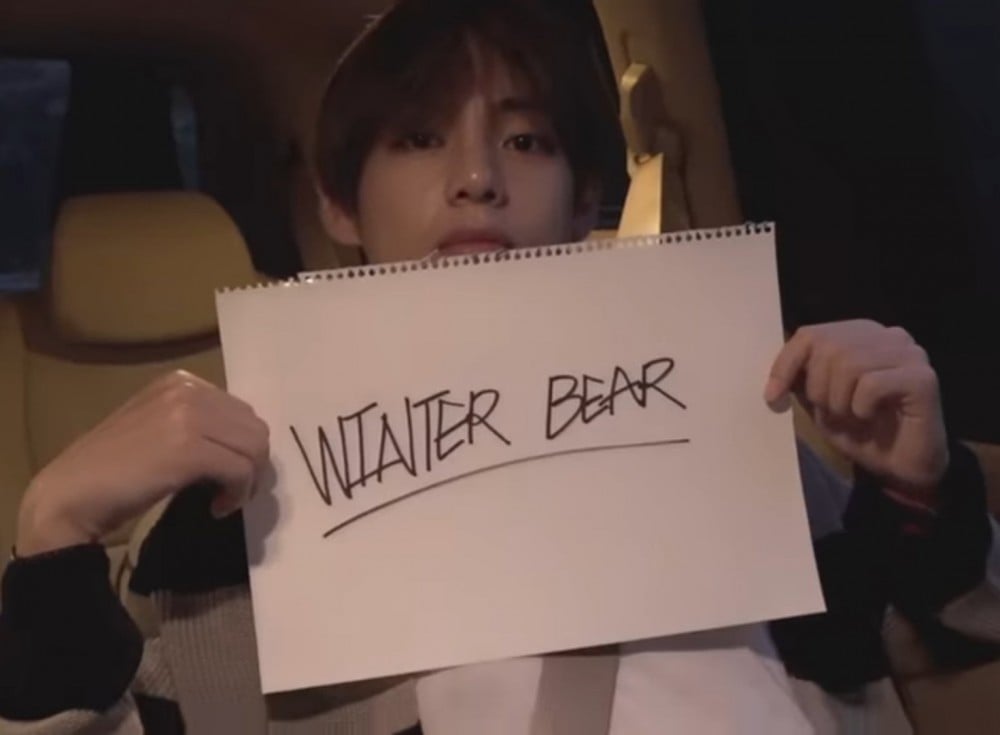 In August 2019, BTS V released his latest solo song "Winter Bear." The BTS member who has gifted the ARMYs with incredible solos and group songs, has written, composed, starred in and directed the song entirely in English by himself, showing his dedication and versatility as an artist.
It's been 100 days since Winter Bear released and Armys ensured to show their gratitude by celebrating 100 days of "Winter Bear" by trending #100DaysWithWinterBear on twitter along with soulful messages and words of appreciation for the Idol, making it trend WW along with more than 20 countries!
After 'Winter Bear' being officially registered by KOMCA, BTS V has now a total of 8 songs officially registered under his name as a lyricist/composer.

The cinematic masterpiece is delineated by masses as a song filled with endless emotions, indescribably beautiful and a result of hard-work.
V has admitted to putting in extra efforts to bring it to life by spending sleepless nights and early mornings between tour schedules for it, as BTS were on tour at that time.
Armys didn't forget to appreciate these efforts.
Watch The complete video here: