Kim Taehyung aka V of the K-pop band BTS is very well-known for his fashion sense. His evolution from making his own designs by cutting his t-shirts to paining his unique art on his jackets and shirts is astounding to see. It is so easy to spot when he styles themselves because his chic and unique style is so inimitably him that he even spawned a range of fans trying to develop a similar fashion sense of their own!
So many fans of BTS V's sui generis fashion sense have become inspired by him to design and DIY their own clothes!
One of them recently hand-painted a beret with one of Taehyung's own art paintings he had shared in the past and it is absolutely gorgeous! Someone also painted his art on a jacket and it looks so good!
The fact that people put his art and his paintings on their own clothes, and in a way immortalized it forever is so beautiful to think about.


Few fans showed their own brilliant creativity by painting scenes from BTS V's solo Singularity and his own original song Winter Bear on their jackets and clothes!


A teacher even used his art to make it a Taehyung-inspired Graphic Design history midterms and wow- the results are so stunning!
Check out a few more lovely inspired- by- Kim Taehyung jackets and clothes.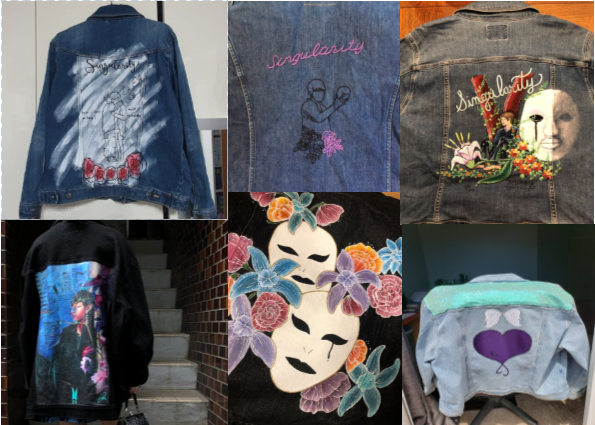 Taehyung's different sense of style was visible as far back as 2015! He was a fashion icon since then and has started trimming his shirts to make them look more "Him" and few of BTS V's fans also copied his style of cutting his shirts and trimming their hems. The results are so beautiful as well!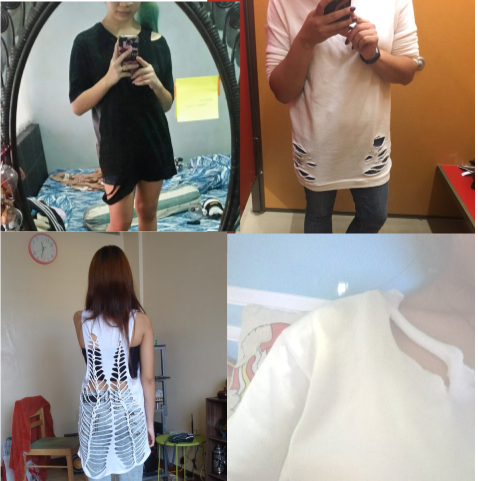 Seems like just like their idol, even BTS V's fans are all supremely talented. Looks like even as a Vante line of clothing will start, even his fans will have their own mini-lines as well! Looking forward to seeing more such creative outpouring of talent.