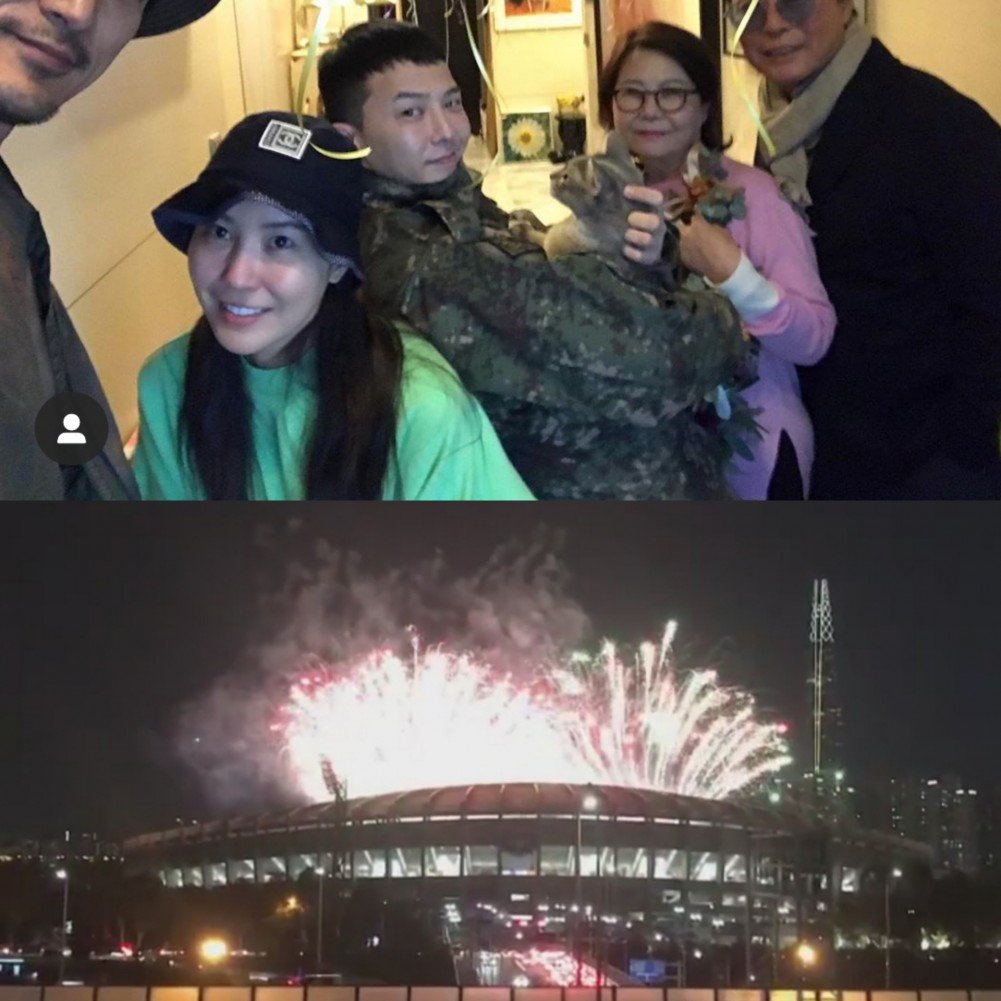 On October 26th, G-Dragon family, friends and fans celebrate his discharge, and one special celebration was on G-Dragon house as his family made a small party for him.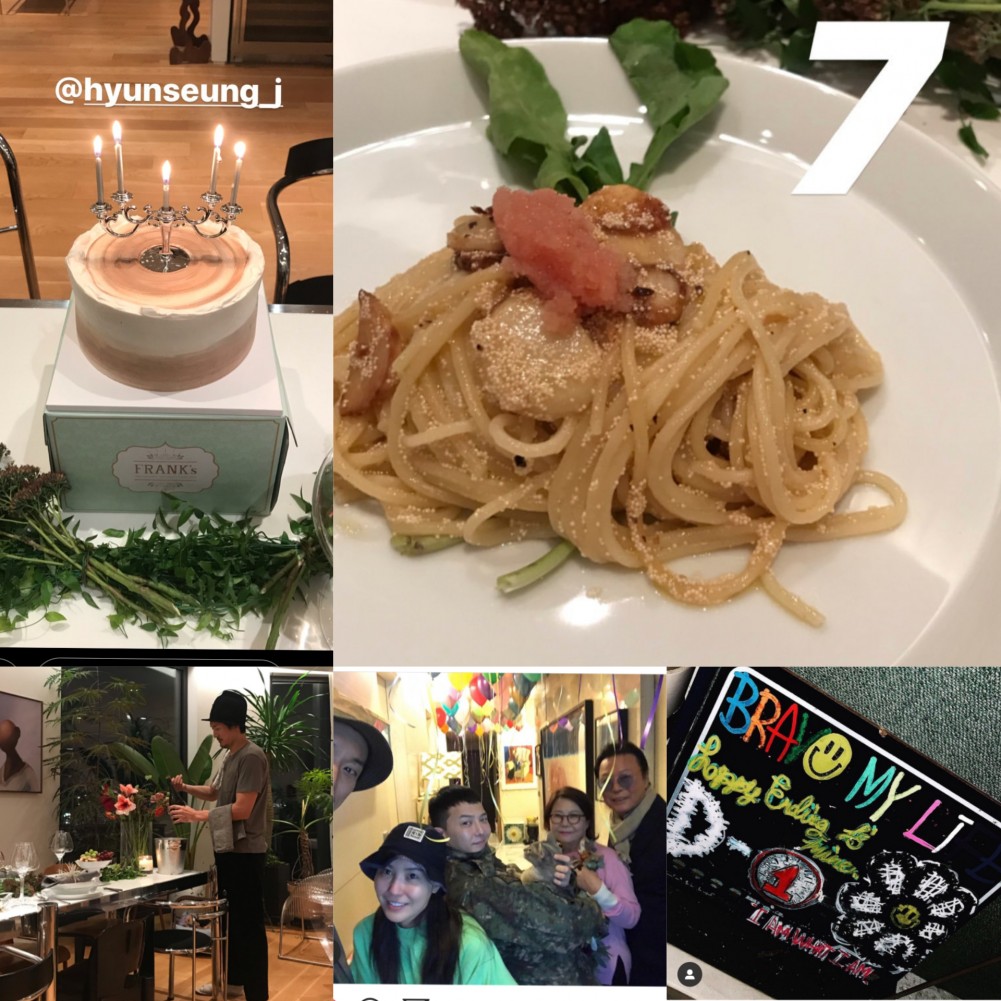 His sister Dami, has been posing photos of the party, from the balloons, food, and G-Dragon with his family and his cat. On the middle of her posting, a fireworks started outside, and coincidently is was the fireworks of BTS final concert atSeoul Olympic Stadium.
Dami posted the fireworks with surprise expression, as it came on the right time and admiring the beautiful view.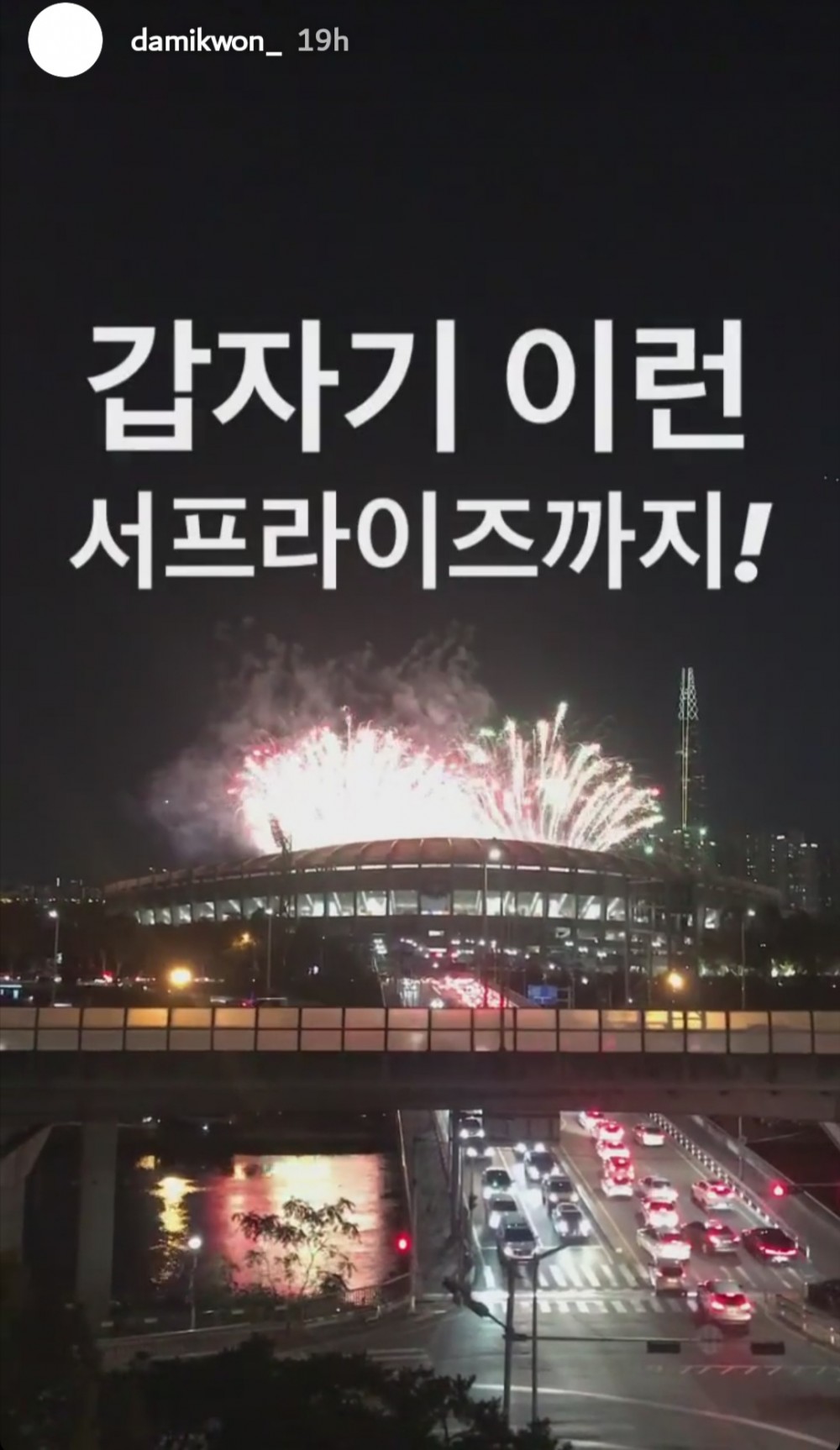 The post didn't receive well on BTS fandom, as they start flooding her Instagram post with negative replies, and even some tweets went viral with thousands of likes and the replies are laughing.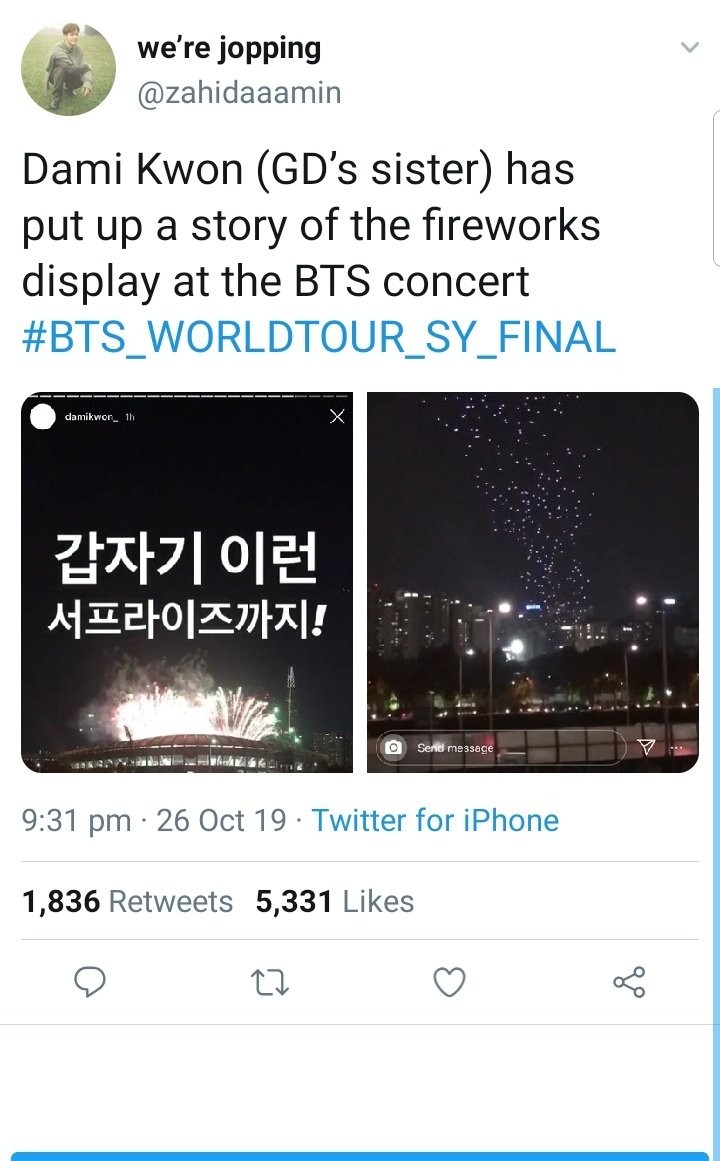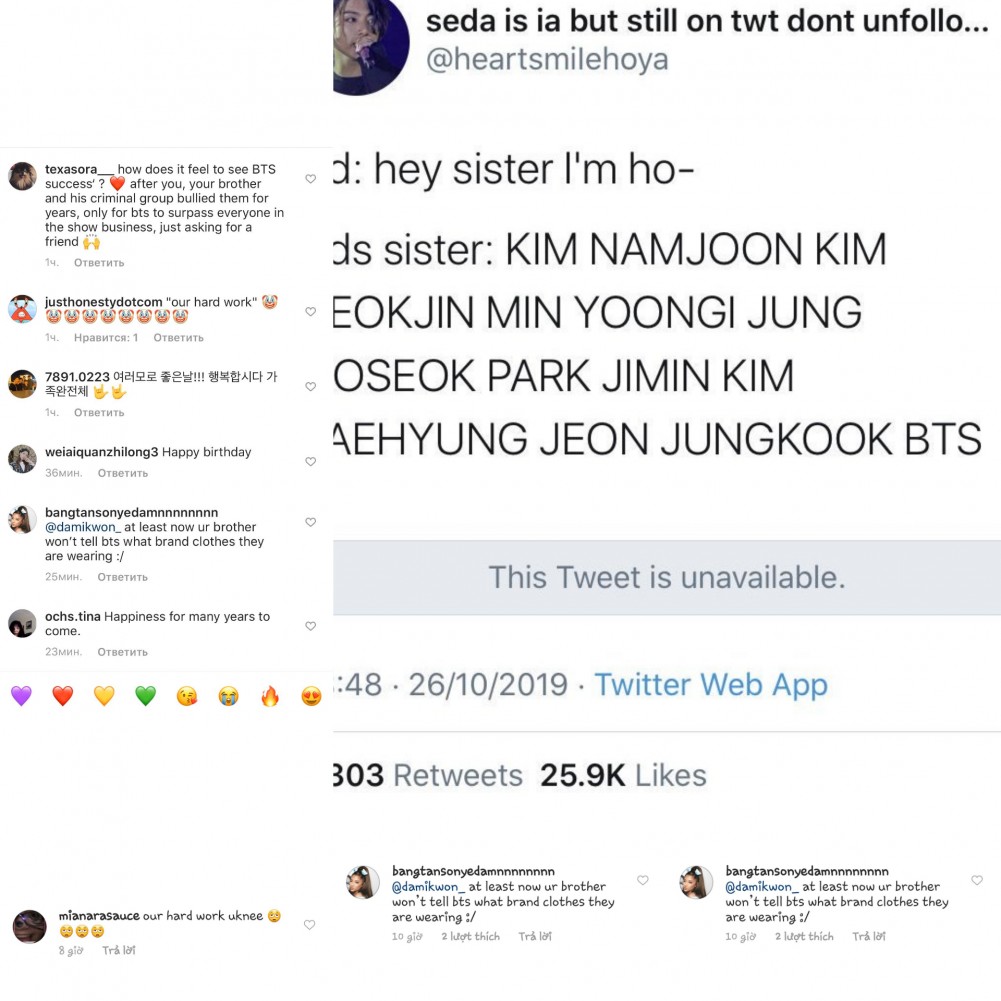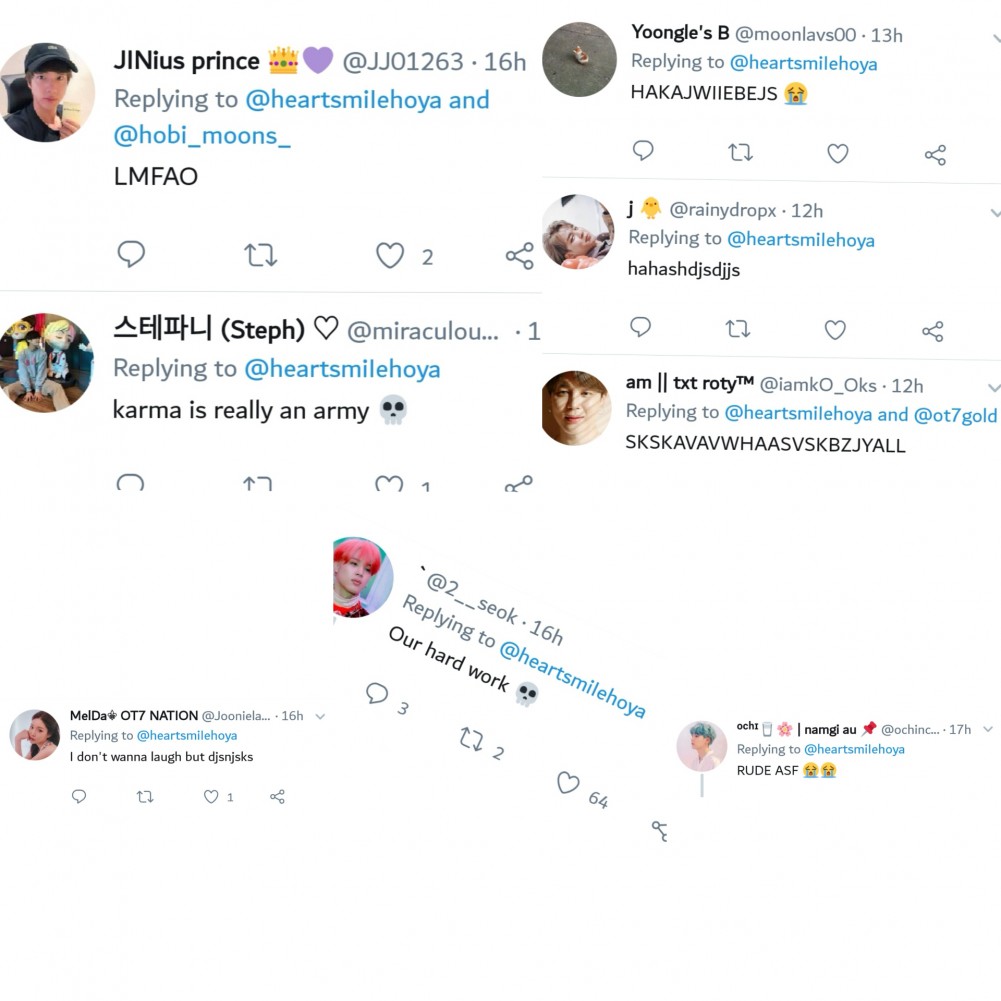 People immediately start criticizing their behavior, and asking the fandom to leave artist's families out of fans wars.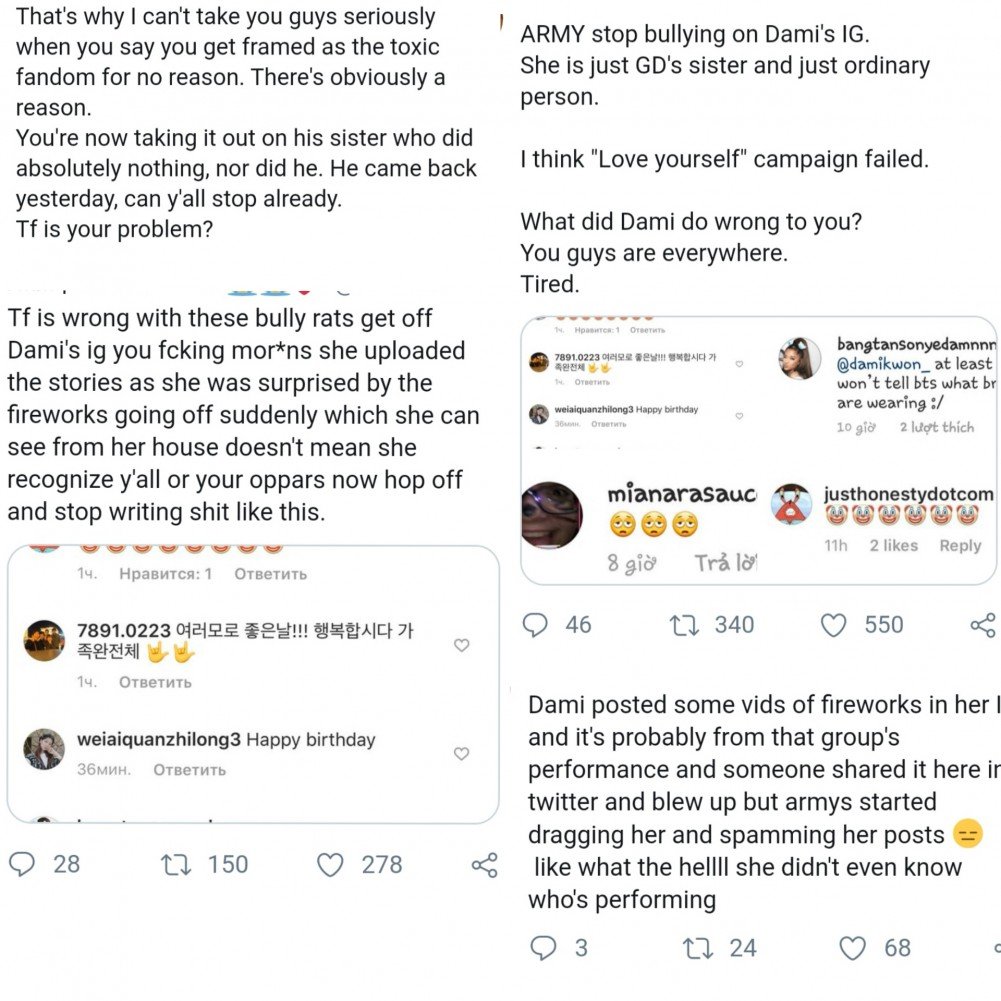 Are kpop fans are taking too far?