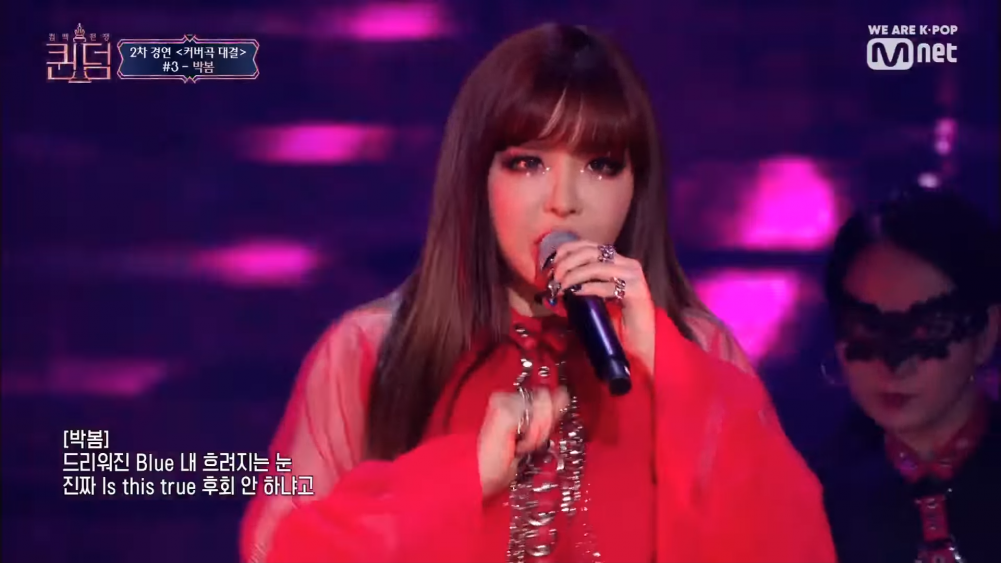 Park Bom performed "Hann", which was originally (G)I-dles song, during Queendom's 3rd Episode/2nd Round. The performance received attention immediately by entering Korean trending lists within minutes, going all the way to #1 on MelOn Trends, but also trending on YouTube's Trends once it was released onYouTube in several countries, such as the Philippines.

A day later, September 13th, MNET made Park Bom's take on the song available on iTunes/Apple Music alongside Mamamoo and AOA. The song has been currently rising in several countries and has hit #1 in two countries, entered the top 5 in another 3 countries, and the top 20 in another 3 countries. The song also entered Poland, Thailand, Belgium, and Italy, including also Brazil's Top 40 on iTunes.

It's easy to say that Park Bom's international fans have been having her back for a long time, which has been constantly showing great results since her comeback to the industry this march 2019, including Top 10 entries on both: iTunes Top 10 Worldwide Albums and Songs ("Re:Blue Rose" and "Spring" respectively).