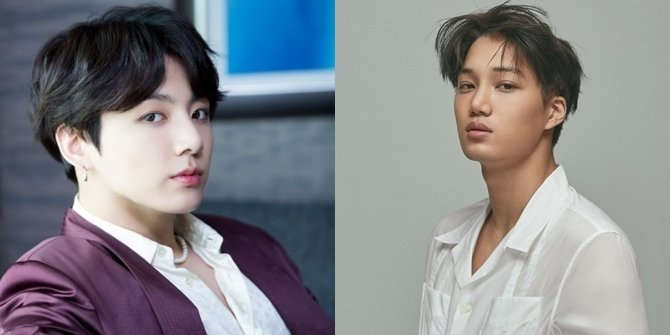 [Note: Unconfirmed news posted by user]

On August 21, Googlereleased the top 50 Most Searched Kpop Male Idols for the Mid-Year 2019.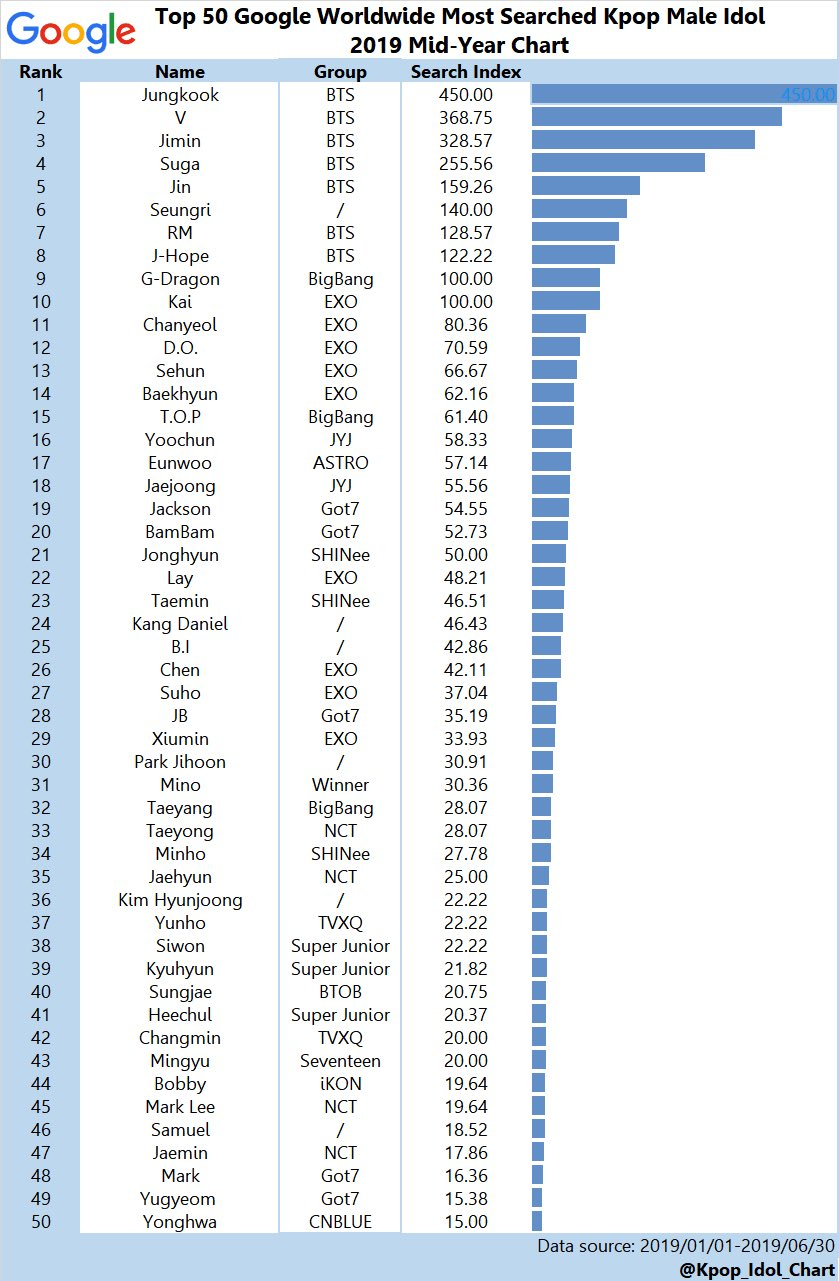 On top of the list is BTS memberJungkook with a search index of 450.00 followed by his bandmates V and Jimin. As expected all the BTS members occupy the top 10 spots of the chart.
EXO's Kai is the most searched EXO member ranking 10th.
The chart is based on Google Topics that combine all the search terms that count toward a single Google topic as explained by Google here so that the values are dehydrated and accurate without invalid data.
For example, here some of the search terms that count towards the Google topic of BTS' Jungkook: golden maknae, Jungkook, kookie, bts jungkook, jk bts.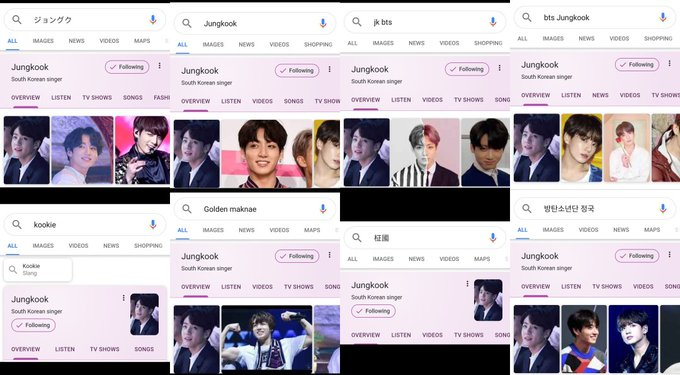 Just recently, Jungkook was listed in the US top 30 most popular Pop singers alongside Justin Bieber, Ariana Grande, and Taylor Swift. With the BTS member's name alongside these artists, it can be said that he's on their level now at least in terms of popularity worldwide.
In addition to that, he has been also proclaimed the most searched K-Pop idol on YouTube.
The singer's 22nd birthday is a few days away on Sept. 1, which will likely mean some type of appearance, even if just a tweet to fans to say thank you