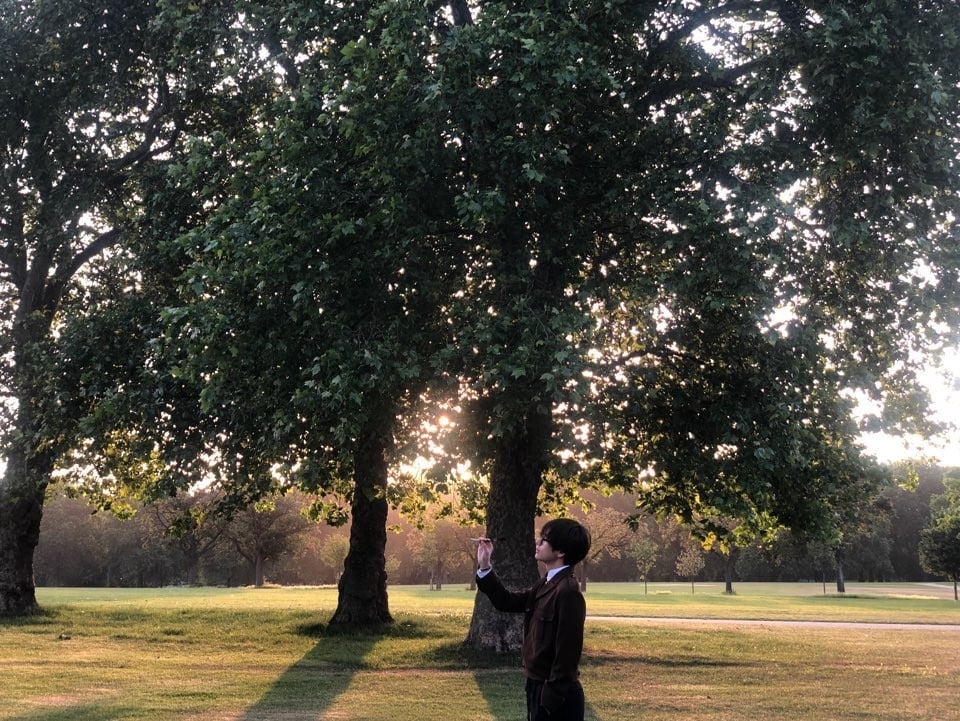 After the release of BTS V's self-composed song, "Winter Bear" on August 9, fans all over the world were so touched by his sincerity that it inspired them to donate.
The fans donated to foundations dedicated to rescuing polar bears and they also symbolically adopted grizzly bears under BTS V's name.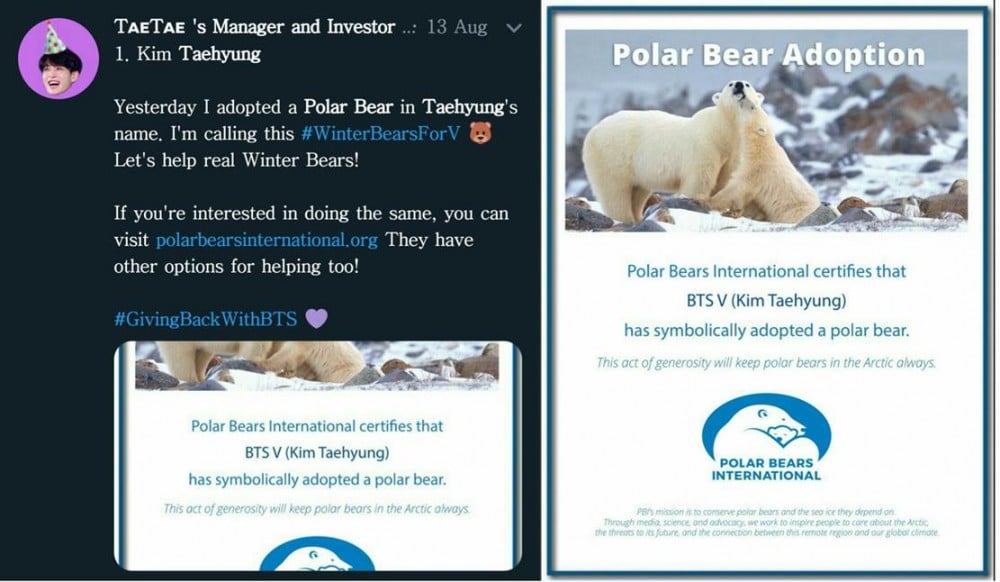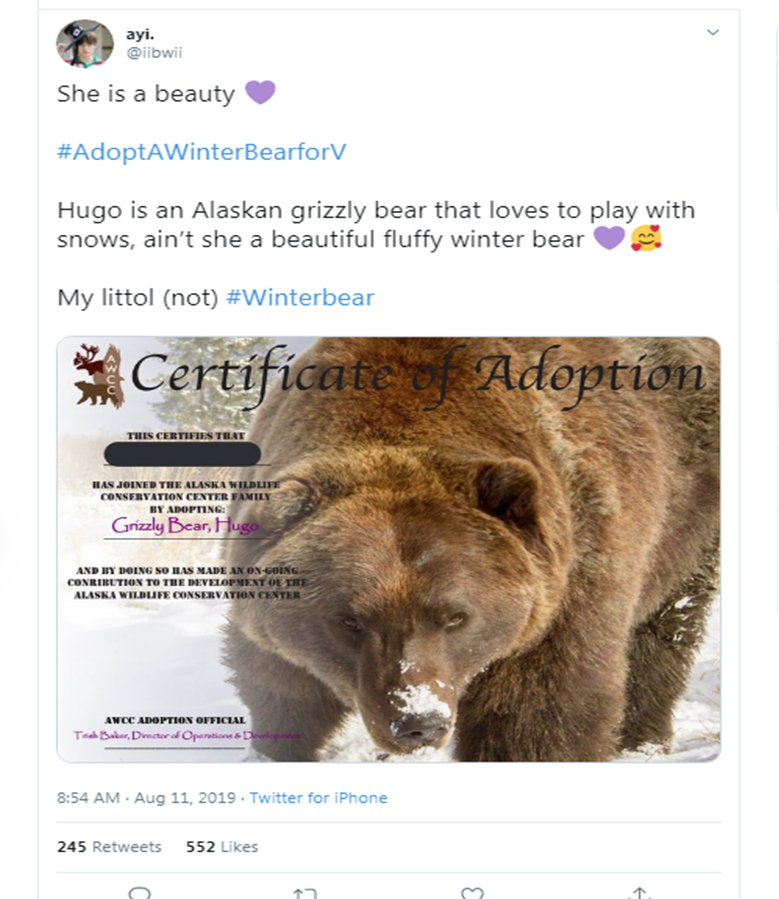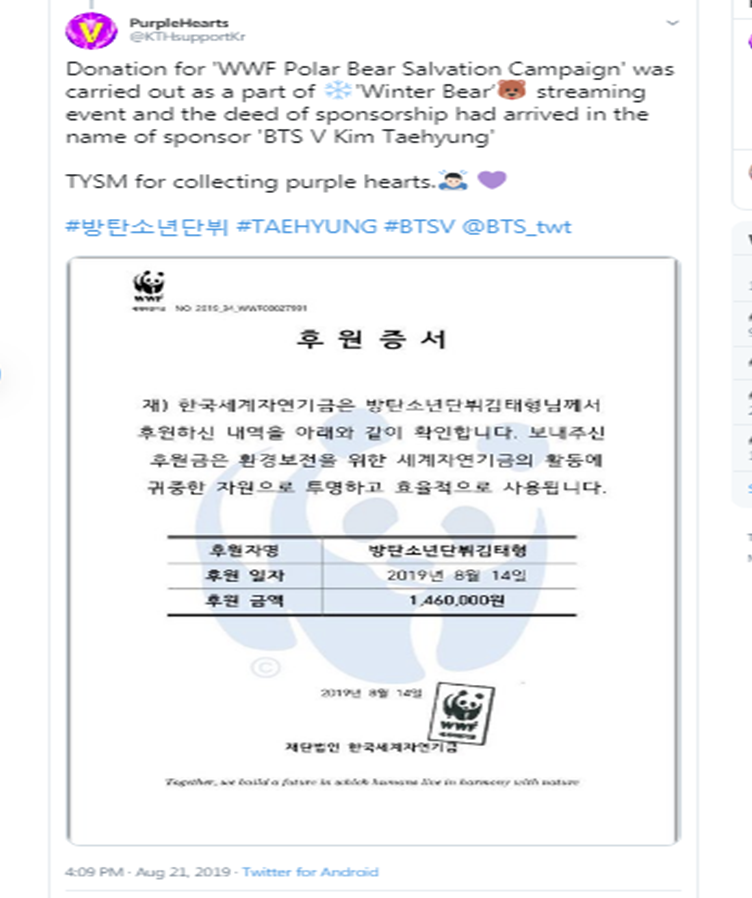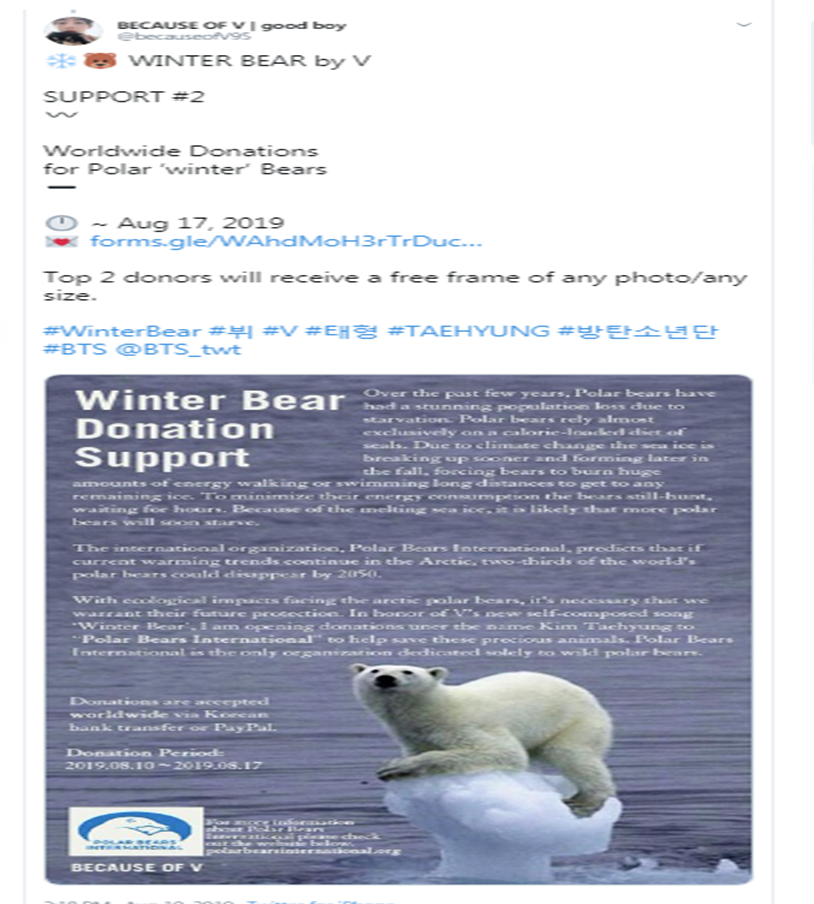 It was said that this is a way of showing gratitude to BTS V (Kim Taehyung), for sharing his artistry, music, and talent which has a healing effect to listeners. "Winter Bear" is also listed as the 8th self-composed song by V registered in The Korea Music Copyright Association (KOMCA).