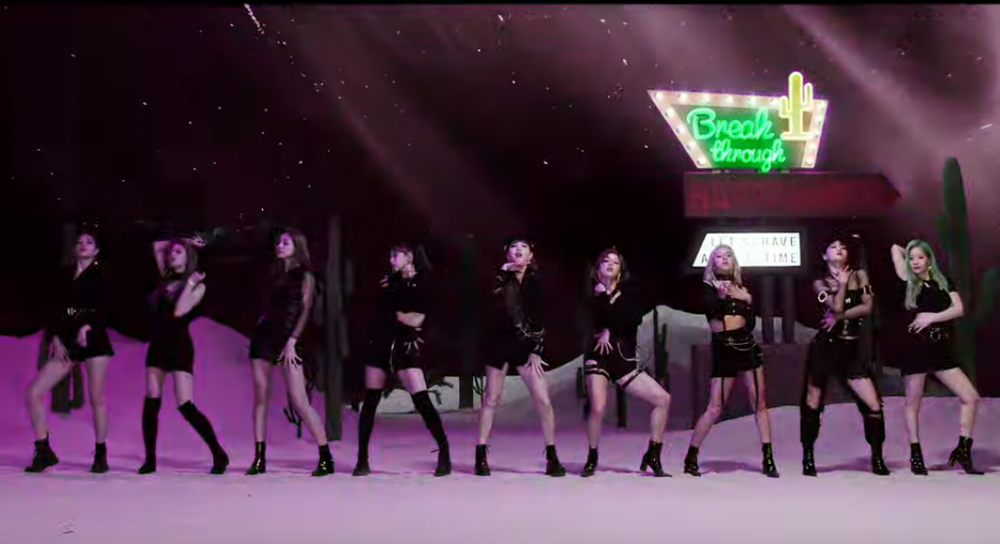 TWICE has been known for what most Kpop fans call "cutesy" concept. They have successfully pulled off colorpop for the past years and have released bop after bop since their debut. With huge milestonesthe 9-member group has achieved so far in their career, some people are almost sure that it's not likely for their management to let them swerve to another concept making everyone wonder... is TWICE versatile enough to try a concept that they have not done before?
Some girl groups flourished when they transitioned from one genre to another while others, unfortunately, had lukewarm reception from the public. In today's fast-paced entertainment world where artists are more eager to show what they got and new groups debut month after month, the competition is indeed cutthroat.
While it's true that it is going to be risky especially for an artist who already succeeded in one concept, idols' maturity and growth must be seen in their work to keep the people's interest. Reinvention could really be good and refreshing but here's the kicker - it could be a matter of hit or miss.
TWICE's most recent Korean comeback "Fancy" has shown a different side of them but it seemed like it was just an appetizer to a bigger meal. Several Kpop fans commended the group for dipping their toes so to speak and trying to change their musical direction while keeping the "TWICE flavor" which was apparent not just on their title track but also on the b-sides of their latest Korean mini-album "Fancy You". Now the public asks... what's next for TWICE?
TWICE's recent performances during their TWICELIGHTS concert that spread online have surprised both fans and non-fans.
The girls performed a sexy version of their originally upbeat song "Heart Shaker".
One of their b-side tracks from their album "Fancy You" entitled "Strawberry" sounded a bit cute and chill but wait til you see the choreography.
And what shocked the audience the most was when two of the maknaes, Dahyun and Tzuyu, along with Sana did a cover of Beyonce's Dance for You.
Few weeks after the first stop of their World Tour, they released two music videos of their back-to-back Japanese comeback "Happy Happy" and "Breakthrough". The first track sounded the usual TWICE but the second one is way different. Most comments would say it is sexier and that Fancy paled in comparison.
Could TWICE be easing their transition to a more feminine, mature and sultry concept? Whether they'll blow up on this new lane the way they did doing "cutesy" concept or not, only time can tell but one thing is for sure. JYP and TWICE are most definitely hinting at what is to be expected in what they call "The New Era of TWICE".