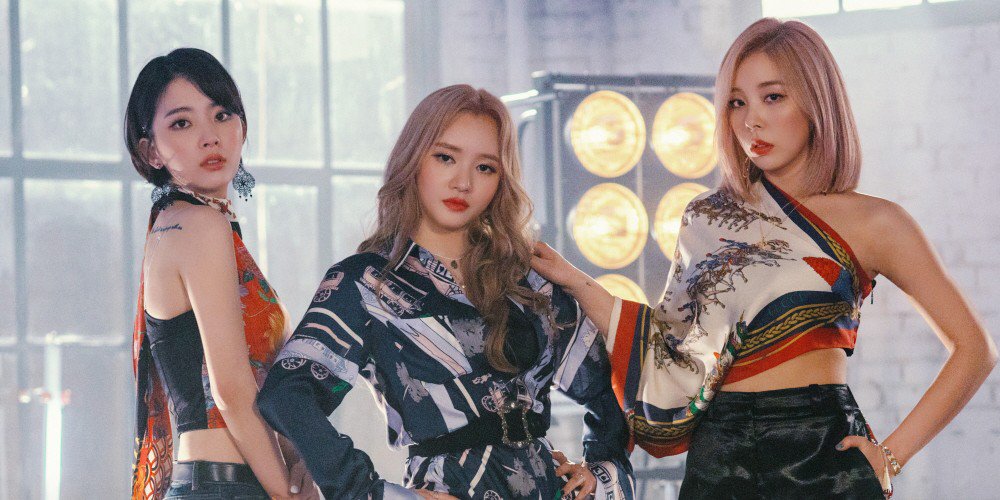 In light of their first full group comeback in approximately 2 years and 7 months, the members of Ladies' Code sat down for a roundtable interview to discuss their hopes for their comeback promotions, plus more!
Revealing that they started working on their comeback single "Feedback" as early as August of last year, Ladies' Code stressed "leisure",confidence, and having fun on stage" as the focal points of their comeback performance.
Sojung shared some of her hopes for the group's upcoming comeback promotions with, "I'd like to hear 'Feedback' that we've returned to our old sound. I would be thankful if our chart scores were good too. Ashley unnie says she isn't hung up on music chart rankings, but I want to be. Even if Ashley unnie says that, she'll probably be the happiest if our song ranks high."
The Ladies' Code members also commented on the popular '7-year jinx' in the K-Pop industry, in light of entering their 6th year of promotions since their debut. The members agreed that they plan to overcome the jinx, and Ashley added on, "We are always talking with one another about our contract renewals and our futures. Because we had a long break, there's so much of Ladies' Code that we have not shown yet. We aren't satisfied. That's why we are talking things over in a direction saying, 'Let's do our best since we still have a lot to do as a group.'"

Meanwhile, Ladies' Code's comeback single "Feedback" drops this May 16 at 6 PM KST!