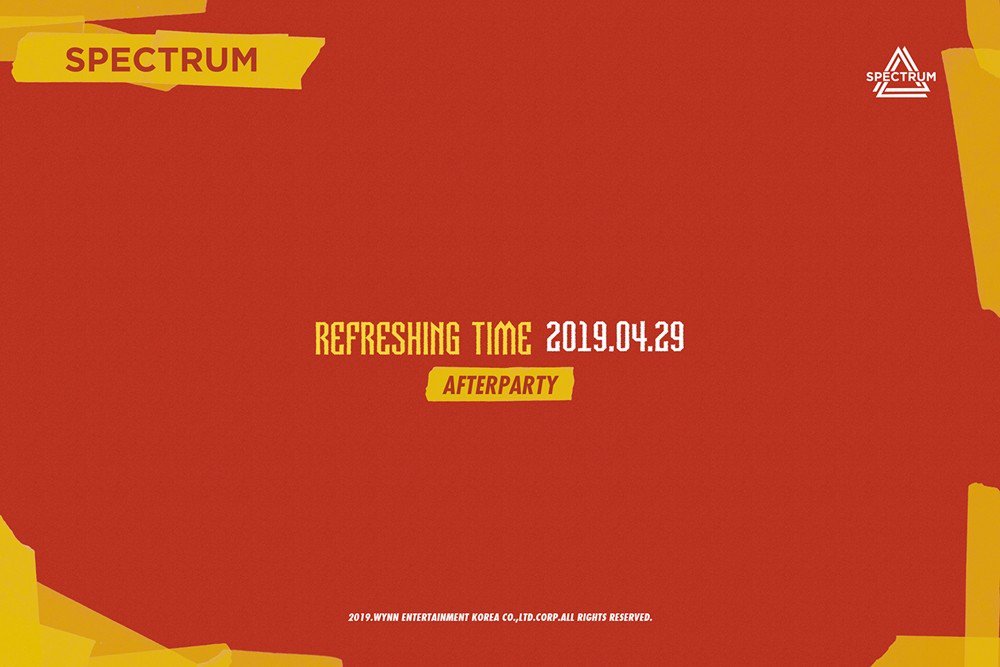 Spectrum is getting ready to come back soon.
Their label released their 'coming up poster' for their comeback. The boys will be back with their 3rd album 'Refreshing Time' and title song "AFTERPARTY".
Spectrum debuted last year with 'Be Born' and came back with 'Timeless Moment'. Both of their previous albums had a strong, intense theme, but this comeback will be much more lighthearted.
Spectrum is coming back on April 29th.