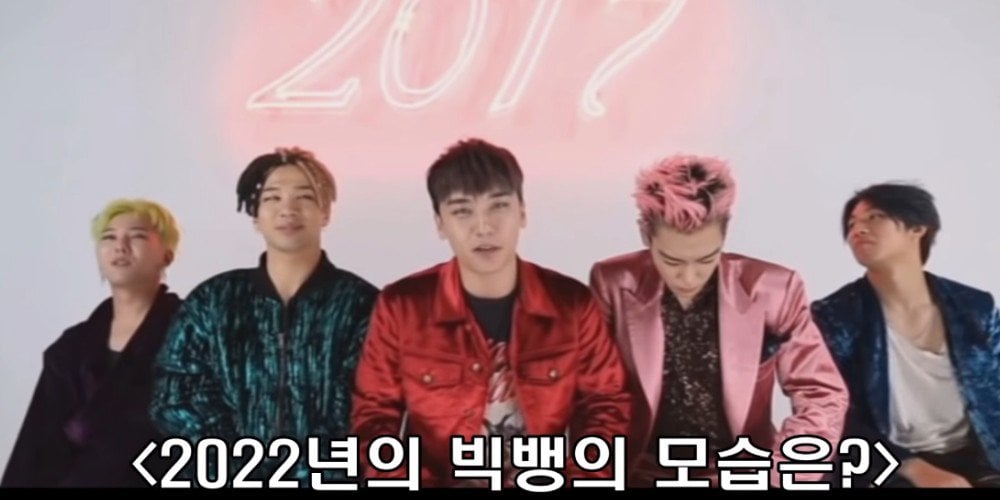 Did the members of Big Bang predict Seungri's future?
With Seungri involved in multiple scandals and ultimately leaving YG Entertainment, a past video of Big Bang is regaining attention.
The video from 2017 shows the members predicting their future. They "traveled in a time machine" and landed in the year 2022. In this lighthearted skit set in the future, Seungri is the first to comment, and said to G-Dragon, "Hyung, congratulations on your wedding."
Daesung cuts in and said, "Seungyun, how have you been? We've been promoting as 4 members."
Taeyang added, "Did everything get resolved well? You keep contacting me, and asking me to borrow some money," and also later said, "Your ban on entering the country has been finally lifted." Next, T.O.P commented, "I'm sorry I couldn't answer your call."
After rewatching the past video, netizens commented, "It wasn't a joke. They knew something was up," "This is so funny," "I'm getting goosebumps," "The predictions were on point."