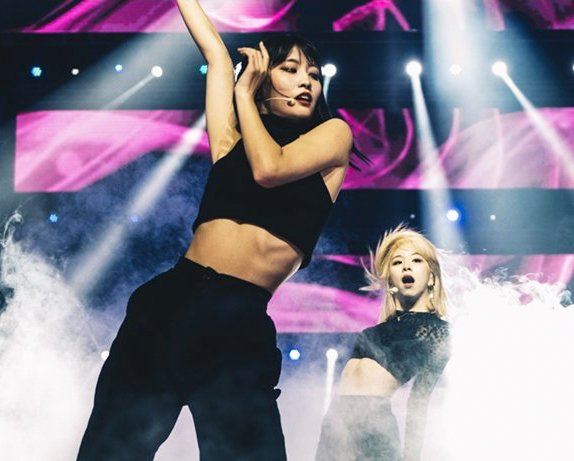 Twice with Move's dance fever

TWICE is going to release a deadly charm as Tae-min's MOVE cover dance is
performed on KBS 2TV 'Music Bank in Hong Kong' that will air on the
23rd.

The scene of TWICE wearing a black costume in the public is caught, and the scene of TWICE is
Twice Chae-young, Mina, Momo, and Dahyun, who perform intense dance
performances in the fog, create a dreamy and sexy atmosphere. Momo, in
particular, has strong abs and powerful movements, and hopes for a cover
dance are skyrocketing with her alone.

As TWICE is a globally popular K-pop star, its appearance alone filled
Hong Kong Asia World Expo Arena with enthusiastic cheers. Twice, who
turned the scene into a "funny" because of its sexy twist, has since
performed a series of hit songs that show off its cute charm. In
particular, They completed the best performance by capturing the hearts of
Hong Kong's local fans with unique Expectations are high on the stage
of those who have been all over Hong Kong with Twice's charm.

The broadcast will be held at 10:45 p.m. on the 23rd.