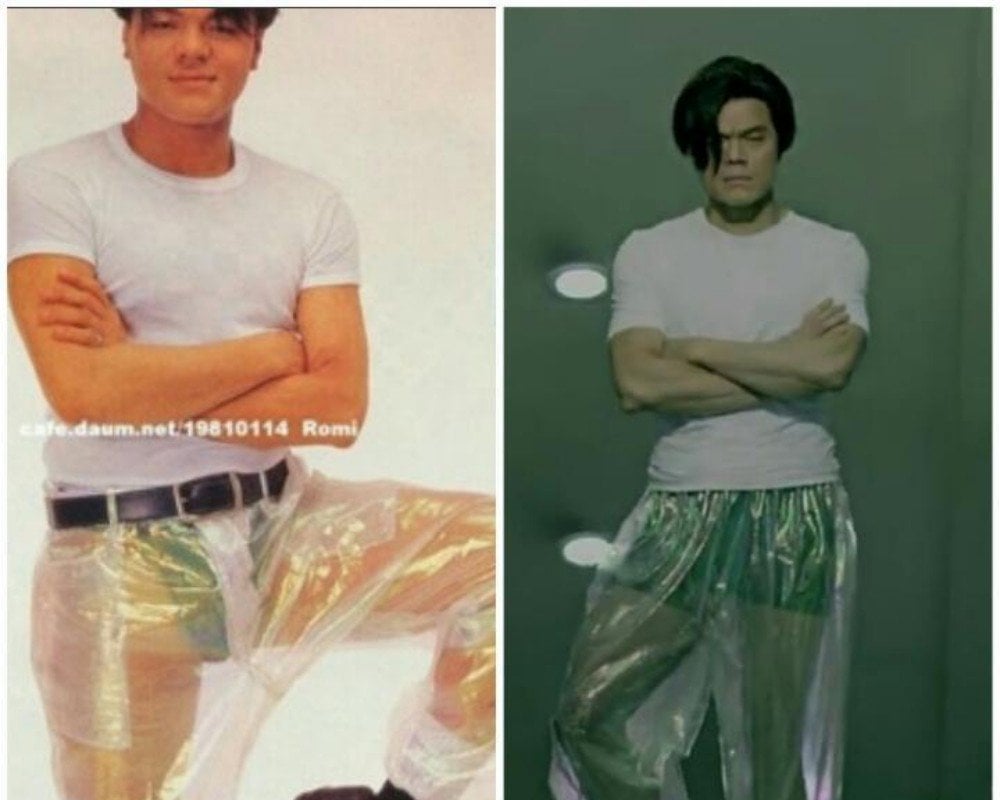 J.Y. Park shared the reason behind his infamous plastic pants.
On the February 21 airing of Mnet's 'Super Intern,' J.Y. Park went on a tour of his 25th-anniversary exhibition with 11 fans. While looking over his stage outfits, J.Y. Park revealed why he decided to wear the plastic pants.
He said, "I wore it because I was frustrated." He further explained, "At the time, you were suspended (from broadcast stations) if you wore sunglasses. You were also suspended if you wore earrings, or dyed your hair."
J.Y. Park donned the infamous plastic pants once again in his 2016 music video "Still Alive."