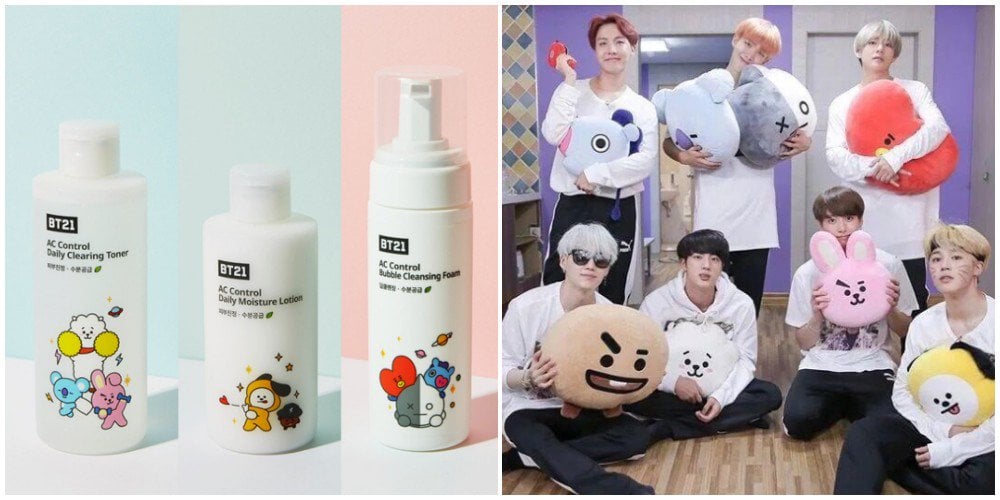 Cosmetic brand 'TN' has launched a new acne treatment line with BT21 characters.
On February 8, Yuhan Kimberly, the head company of 'TN,' announced the release of the 'AC Control' line.
The 3-part 'AC Control' line suited for acne-prone skin includes the 'Bubble Cleansing Foam,' 'Daily Cleaning Toner,' and 'Daily Moisture Lotion.' The bottles are adorably decorated with the BT21 characters Tata, Van, RJ, Chimmy, Cooky, Shooky, Mang, and Koya, which were each designed by the members of BTS.

A rep from Yuhan Kimberly stated, "We also plan to launch mask packs, spot patches, moisturizers, mists, cleansers, and more with the BT21 characters."
Currently, the 'AC Control' line is available in Korea for 18,500 KRW ($16). The products are not yet available in the United States.