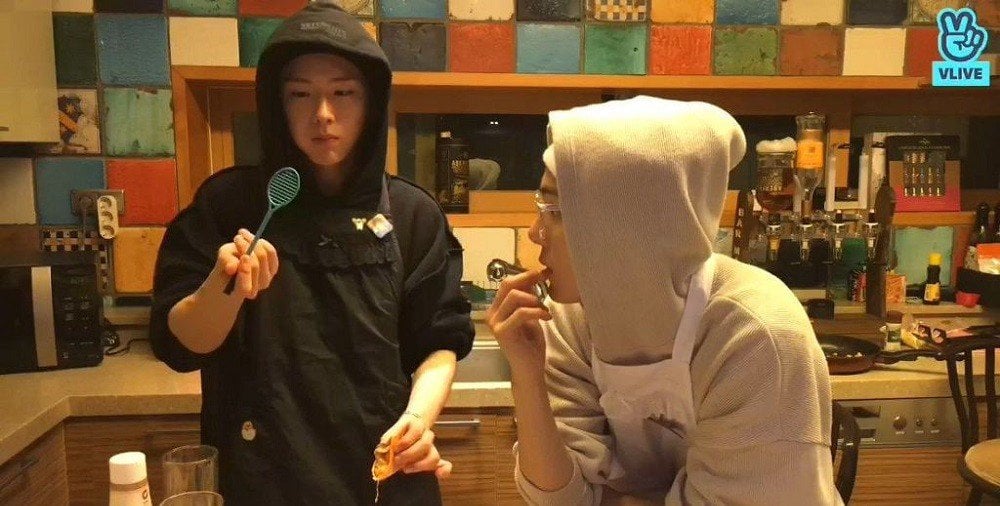 Fans laughed out loud at MONSTA X Kihyun's cute mistake during a cooking V Live.
On January 27th, Kihyun and Minhyuk hosted a live-streaming cooking session for fans. During the V live, Kihyun was seen using a small 'spoon', resembling a mini tennis racket.
Then, all of a sudden, Minhyuk, who silently read a comment from a fan, whispered to Kihyun, "They are telling you not to use a ballpoint pen as a spoon."
Looking confused, Kihyun took a closer look at his 'spoon' and realized that it was indeed a ballpoint pen!
Turns out, the ballpoint pen was a real stationery product named 'Unusual Badminton Ballpoint Pen', sold online.
Even Minhyuk, who was just as surprised, shouted, "Everyone, it's a pen!"
Soon afterward, Kihyun confessed that he also used it as a sieve to "filter out onions".
"(Rather than a spoon) I thought it was a mini strainer," said Kihyun.
What an unintentional mishap from chef Kihyun! Check out the full V Live clip below.