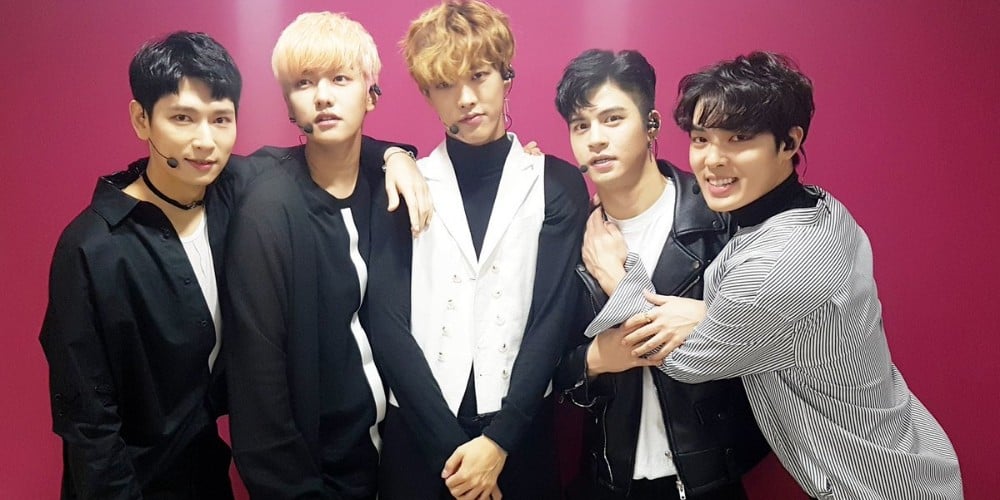 Takuya has officially left Cross Gene.
On December 10, Cross Gene officially announced Takuya's departure on their official website. The Japanese member's contract with the agency has ended, and he has left the group. Cross Gene will promote as a group of 4 from now on with Shin, Seyoung, Sangmin, and Yongseok. The remaining members dedicated a letter to fans following the news.
Their letter reads as follows:

"We sincerely appreciate the fans who have always cheered us on. We are so apologetic to be delivering such unfortunate news suddenly.

To be honest, we have worked hard up til now with a fear of uncertainty in our future. However, we are where we are now thanks to your warm support. Therefore, we do not want to end Cross Gene as long as we have our supporting fans.

It's unfortunate that Takuya, who has been with us for the past 7 years as a member of Cross Gene, will walk a different path from now on but we want to cheer on Takuya and his decision.

Cross Gene will continue promoting as a group of 4 from now on. We will work harder and create a new future together.

In 2019, we will try our best to create an opportunity for us to see you guys soon. We will appreciate if you can wait a little longer. And please, continue to watch out for Cross Gene."