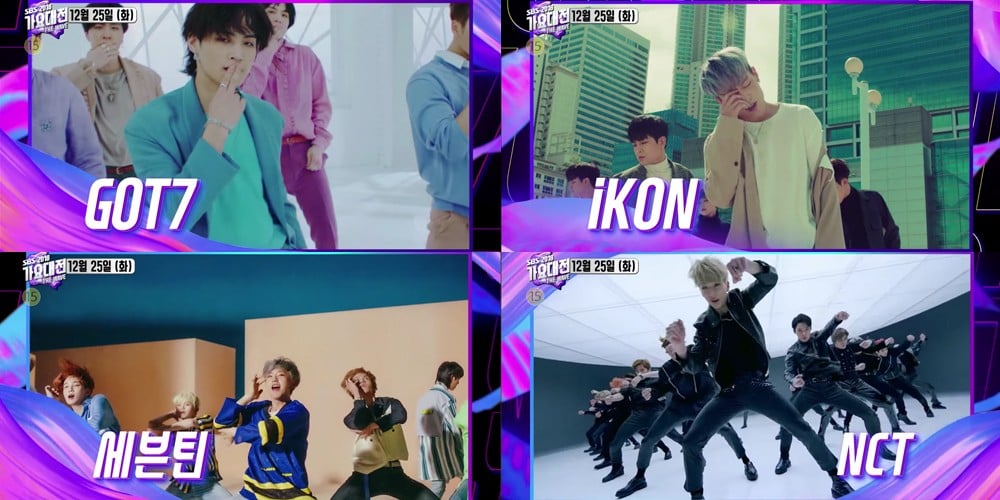 The very first year-end music festival of 2018, the 'SBS Gayo Daejun' is just hours away!
Before you sit down in front of your TV or monitor and fangirl/fanboy to your heart's content, here are some very special stages to look out for during the duration of the 'Gayo Daejun'.
Special stage #1: "New + Retro = NewTro"
It's been spilled that top girls groups TWICE and Red Velvet plan on remaking S.E.S's "Dreams Come True" by creating a TWICE Velvet unit - with Irene, Seulgi, Joy, Momo, Chaeyoung, and Tzuyu!
In addition, a powerful "beast-dol" stage awaits with MONSTA X's Shownu and Wonho, Seventeen's Hoshi and Mingyu, and Wanna One's Park Woo Jin and Bae Jin Young covering 2PM's "Again & Again"!


Special stage #2: EXO's emotional ballad stage
Being Christmas day and all, EXO-Ls can expect a touching and heartwarming ballad stage full of wintry moods during EXO's special ballad stage.
Special stage #3: Jazz + Dance + Rock&Roll
You can look forward to a special jazz version revision of Big Bang's "Flower Road" featuring A Pink's Bomi, MAMAMOO's Moonbyul, G-Friend's Eunha, and TWICE's Dahyun.
Furthermore, GOT7's JB, WINNER's Kang Seung Yoon, Seventeen's DK, NCT's Doyoung, and Wanna One's Kim Jae Hwan have banded together for a special tribute to Queen with "Don't Stop Me Now"!
Special stage #4: Seventeen's "Call Call Call!"
Seventeen will be performing the Korean version of their Japanese debut title track "Call Call Call!" for the first time ever!
Special stage #5: WINNER Song Min Ho's special solo stage
Previously, Song Min Ho himself hinted that he will be performing another solo song besides "Fiance" for the first time ever during this 'Gayo Daejun'. Keywords for this upcoming stage include "Creation of the earth and sky" and "Clouds".

...and more!
Meanwhile, the '2018 SBS Gayo Daejun', MC-ed by Jun Hyun Moo and Jo Bo Ah, airs this December 25 at 5:30 PM KST!