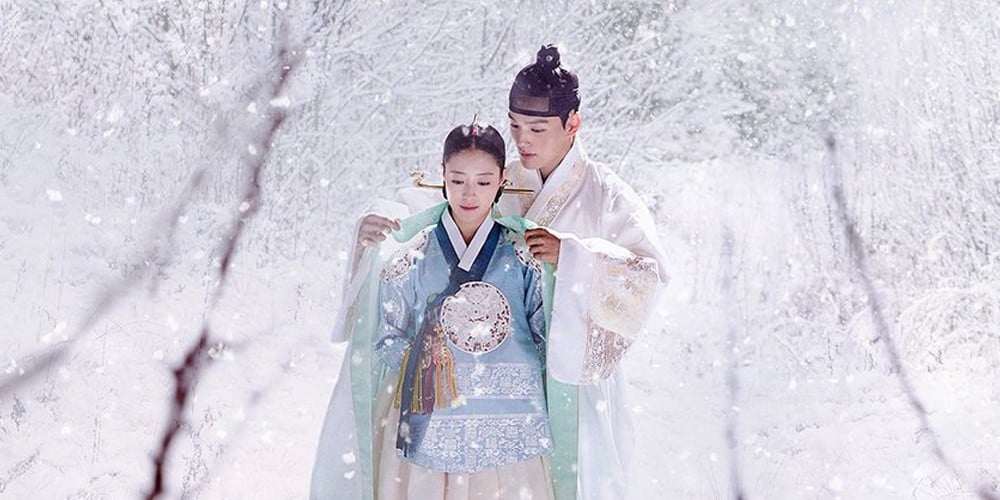 tvN's upcoming Mon-Tues historical drama series 'The Crowned Clown' has unveiled a glistening, romantic couple poster featuring the royal king and queen of Joseon, just in time for Christmas.
The upcoming drama tells the story of a king who becomes so obsessed with protecting his life from his enemies, that he hires a look-alike jester from the streets to sit on the throne in his place. Actor Yeo Jin Goo has been cast in the double roles of the king and the jester, while opposite him is the lonely queen, played by Lee Se Young.
Look forward to the love-triangle between the king Lee Heon, the queen So Woon, and the jester Ha Sun, in 'The Crowned Clown' premiering this January 7 at 9:30 PM KST. But first, get in the hopeful spirit of a 'White Christmas' with the drama's romantic poster, below.