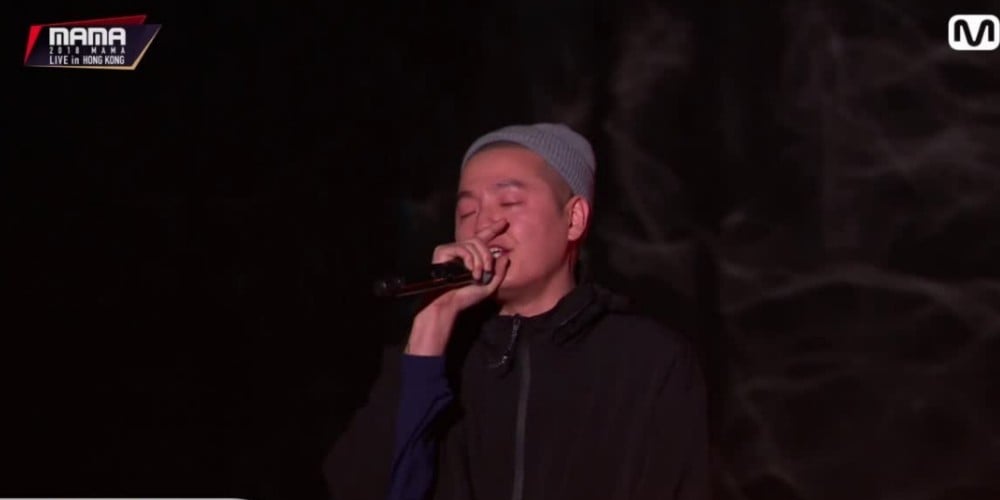 Former Supreme Team member E-Sens made a surprise appearance at the '2018 Mnet Asian Music Awards.'
On December 14, the third and final show of the '2018 MAMA' took place at AsiaWord-Expo Arena in Hong Kong.
During the hip-hop performances, E-Sens unexpectedly appeared on stage and performed his new song "Got To Know." This is his first broadcast appearance in 7 years.
Back in 2012, E-Sens received probation for marijuana use. In November 2014, he was once again found guilty of drug use and received a year and 6-month prison sentence. In October 2016, he was released from prison and in November of this year, E-Sens made a comeback with 'MTLA.'
Many netizens are expressing shock at E-Sens' unexpected appearance at '2018 MAMA,' commenting, "'Is this E-Sense that did drugs???," "Why is he on here," "Mnet is crazy," "What was Mnet thinking.."
You can check out his performance at the '2018 MAMA' below.