BTS gave an emotional speech at the '2018 Mnet Asian Music Awards.'
On December 14, the finale for the '2018 MAMA' took place at AsiaWorld-Expo in Hong Kong. At the event, BTS is given the 'Artist of the Year.'
j-hope stepped up first and said, "ARMY, I worried a lot before coming here. I want to show you our best all the time without any mistakes so we always prepare the stage with worried hearts. This award... I would've cried today no matter if we won this award or not. I wanted to repay because we worked so hard and received so much love from you guys. Thank you so so much and I want to say thanks to the members who are together with me at this moment. Thank you. I love you."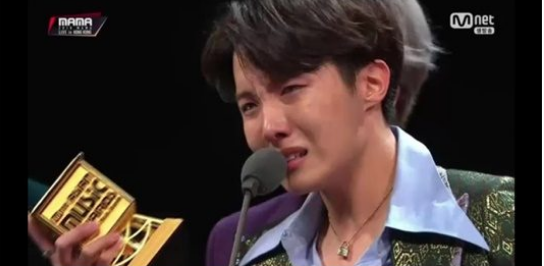 Next, Jimin said, "ARMY, thank you. Over the year, there could've been many hard times you know... We had times where we got together and had discussions. What we felt is that we have so many people around us. So we want to thank you guys for always giving us encouragement. We really wanted to receive this award here again. Your pride in us is our pride. We will show a better side of us next year and show you guys this award again."
V continued, "Mom and dad who are watching this, thank you for taking care of me. This award is unbelievable and I will become a hardworking singer who isn't an embarrassment to this award. We receive so many amazing awards at the end of the year. ARMY is such a meaningful gift. Thank you so much and I love you."
SUGA next said, "Thank you ARMYs. I'm happy to be receiving the 'Artist of the Year.' ARMYs who are always watching us, I will consider this an award by you and will work hard. I want to thank our families who gave birth to the 7 brothers. 2018 was a year that made me wonder if I could be this happy in my life. I will make 2019 an even more amazing year."
Lastly, Jin said, "I remember early this year. We were mentally struggling at the beginning of the year. While talking amongst ourselves, we even considered disbanding. I think it's so fortunate that we got ourselves together and was able to bring good outcomes. I want to thank my members who helped me get myself together and the ARMYs who love us."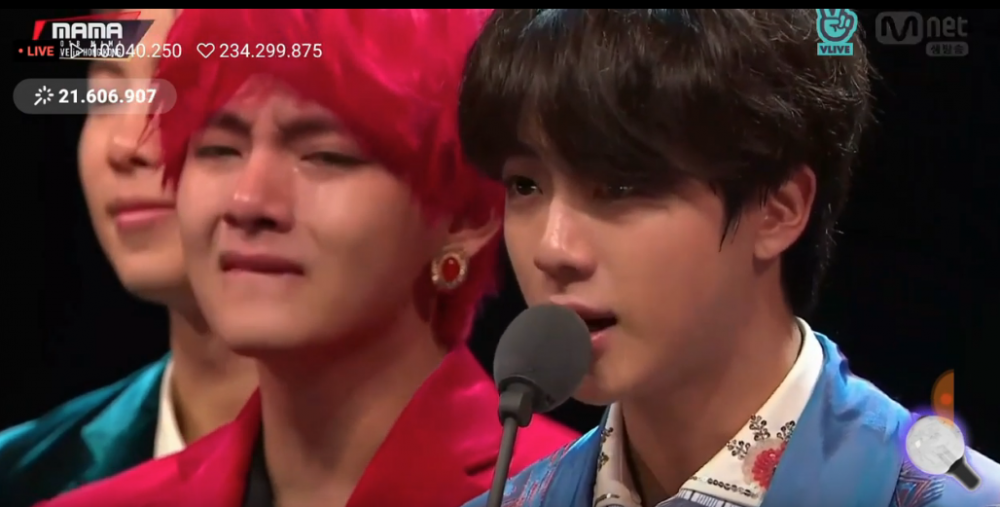 To Jin's speech, the members heavily sobbed, especially V.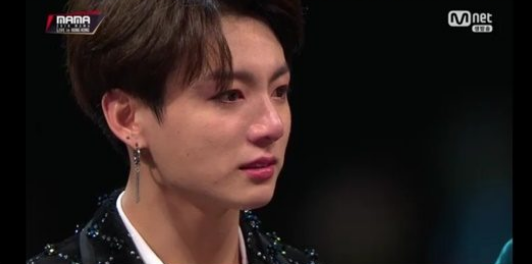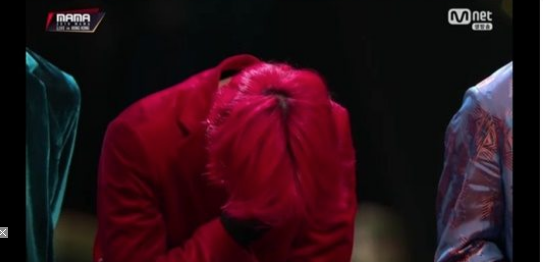 Congratulations, BTS.