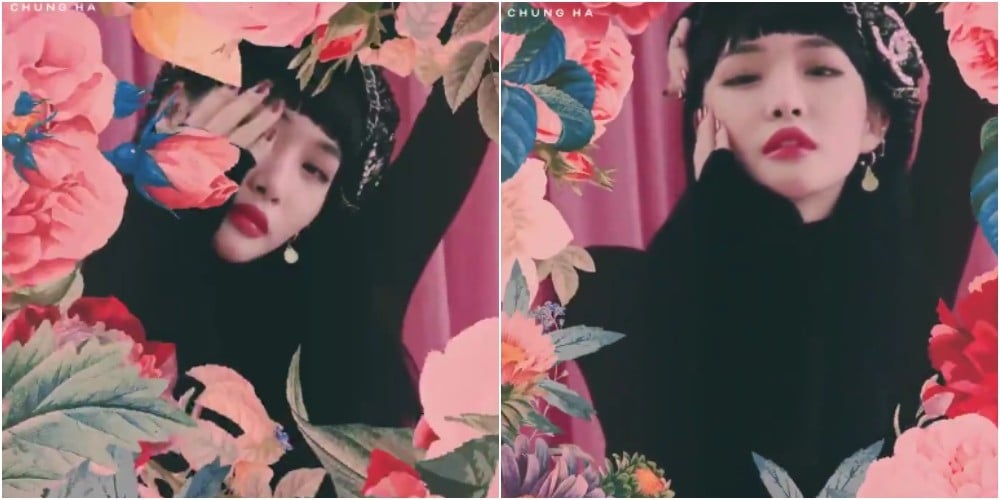 Kim Chung Ha released a moving photo teaser for 'Already 12.'
The first thing Kim Chung Ha has in the schedule for 2019 is a comeback with the 2nd single. Based on the teasers so far, the solo artist seems to be coming with a sexy, fierce concept once again. Kim Chung Ha's alluring look continues in the moving photo teaser where she blends in with vibrant flowers. Check it out below.
'Already 12' will drop on January 2.