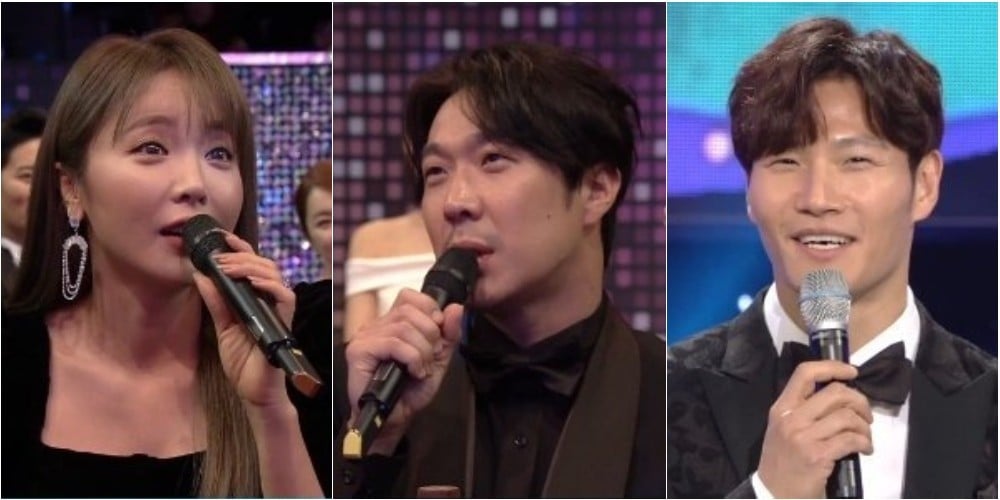 Kim Jong Kook has real feelings for Hong Jin Young, according to HaHa.
At the '2018 SBS Entertainment Awards,' Hong Jin Young and Kim Jong Kook were nominated for the 'Best Couple.' Regarding the pair, HaHa commented, "I saw Jong Kook hyung holding it back. I feel like he's controlling himself on purpose. Not 100% but he has about 80% real feelings for her but he's controlling his mind through exercise."
Kim Jong Kook brought laughter as he replied, "HaHa, I'm holding it back right now."
Hong Jin Young and Kim Jong Kook then named each other's charm points. Hong Jin Young said, "He has a good body. He has small eyes and he is dark." Kim Jong Kook also said, "She's nice, has a good personality, and she's pretty."