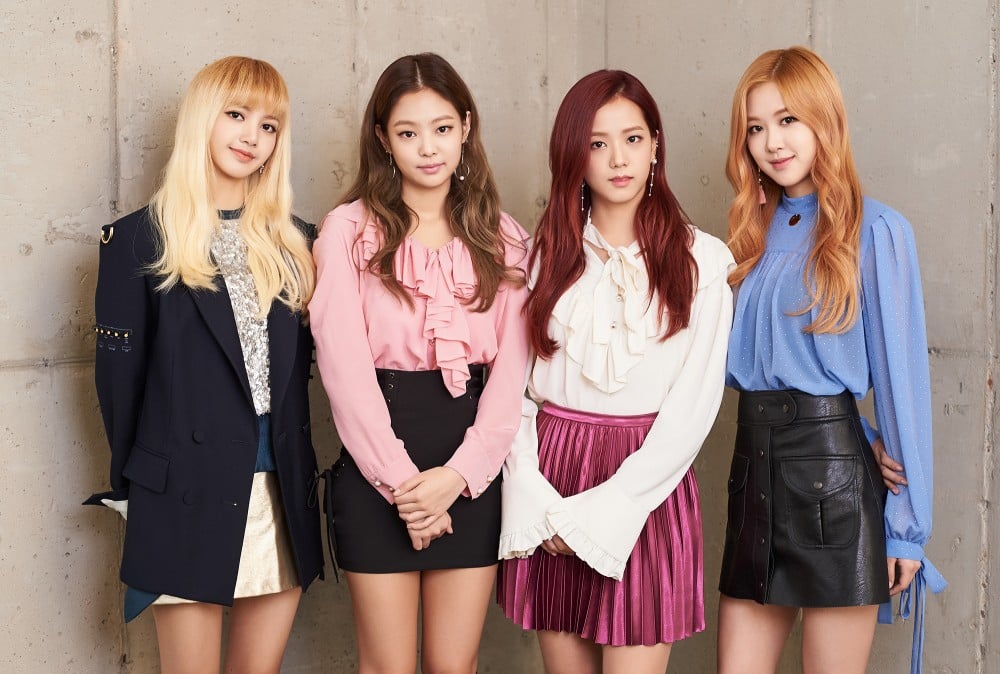 Despite a successful comeback in June, 2018 with their new title track "Ddu du Ddu du" and first mini-album titled 'Square Up' that set a number of records both in the kpop industry and among YG artists, Blackpink remain a 2.5 year old group with only 9 songs to their name and no full physical album in the near future. To make matters worse, other YG group acts have received 2, 3, 4 comebacks in 2018 alone, with full albums and repacks, while Blackpink's only other activities as artists and idols in 2018 were their Japanese tour and two concerts in Seoul, all of which were a 1.5 to 2 hour ordeals where they had to sing their 9 songs twice and do covers of other artists to fill up the time slot.
YG Entertainment has announced their tentative plans for the remainder of 2018 and upcoming 2019 on two separate occasions and yet not a word has been mentioned about Blackpink releasing any new music. The only Blackpink update the fans have received was their world tour that will kick off in Asia and is expected to continue in North America – all with 9 songs.
Fed up with YGE's obvious mistreatment of the group and the members' subtle and not so-subtle expressions of frustration over lack of music, blinks have tried a number of ways to voice their concern and frustration at YGE and YG himself. First, blinks took to a hashtag #TreatBlackpinkBetter, both on Twitter and Instagram, listing all the mistreatment and failed promises that Blackpink and the fans have encountered since the group's pre-debut days to present day. Second, blinks are planning on mass e-mailing to every public e-mail address of YGE staff and people responsible for management, oversight, and artistic development of Blackpink throughout an extended period of time. A preview of the email can be seen below-

Following the hashtag and email launch, blinks took further action by starting a petition. Their petition, started on
http://change.org
on December 12, 2018 has already amassed over 17,000 signatures and has a goal of 25,000 signatures that it should achieve in no time(
https://www.change.org/p/yg-entertainment-treat-bl...
)
Blinks' frustration with Blackpink's lack of music and proper treatment as idols is understandable considering the enormous local and international popularity that the group has enjoyed since their debut, which keeps increasing with every (limited) release. Their fandom's growth has doubled during a year long hiatus between their digital single "As If Its Your Last" and "Ddu du ddu du" and going off their youtube subscribers, "Ddu du ddu du" launched them to a whole new level of success.
For starters, "Ddu du ddu du" became the highest peaking song by a Korean girl group in the Billboard Hot 100, placing at #55. Blackpink are the only other Kpop girl group to chart on the BB 100.
Their first and only mini album 'Square Up' is currently the best selling 2018 gg album on Hanteo and it also became the best selling debut album for a girl group in Hanteo's history. Square Up also earned highest first week sales on Hanteo for an album from YGE, beating YG acts such as Big Bang and 2NE1.
Ddu du ddu du currently holds the record for the biggest amount of hourly Perfect All Kills (93) among girl groups, also making Blackpink to be the first girl group to get a Perfect All Kill after the chart reforms. "Ddu du ddu du" also holds the record for the highest Melon unique listeners in the first 24 hours for a girl group (1, 015, 669 ULS).
These are just a fraction of accomplishments that BP has achieved with "Ddu du ddu du" and 'Square up', and that is not counting their previous records and accomplishments with their previous songs and Jennie's Solo, which was released a month ago. Solo's remarkable achievements are also attributable to the current success and popularity that Blackpink is receiving in South Korea and abroad.
Thus, YGE's inaction and seeming unwillingness to promote Blackpink accordingly and provide them with tools and opportunities to release more music is puzzling and frustrating. Blinks hope that large numbers on the petition might help sway YGE's mind and allow Blackpink release music and do things that other idols get to do. Otherwise, blinks are prepared to take more drastic actions such as boycotting Blackpink related merchandise and activities and taking more concrete action that goes beyond social media.