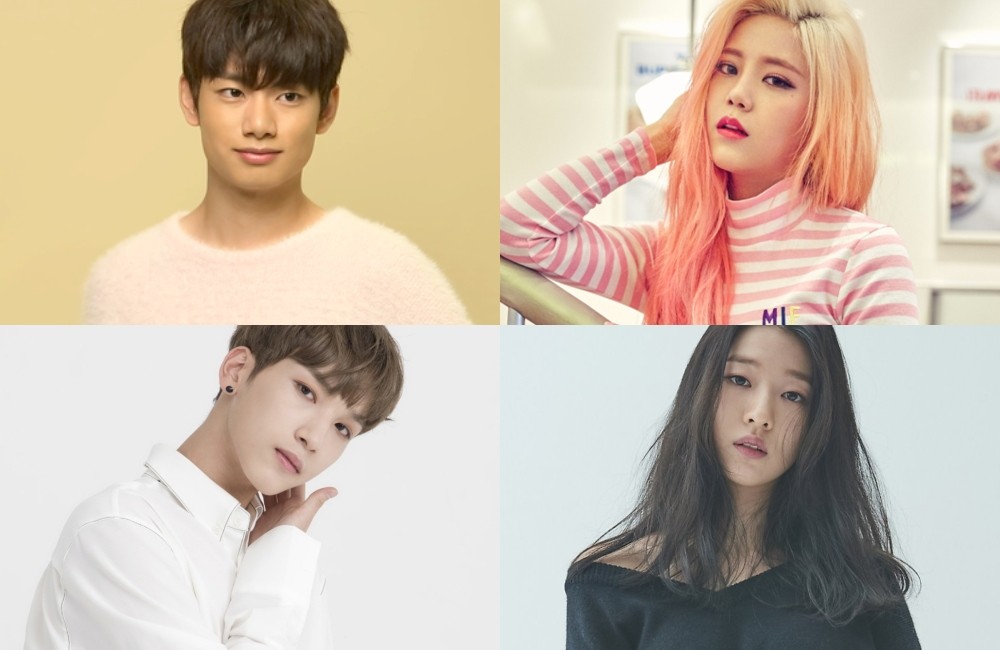 The confirmed stars of an upcoming web drama have been revealed!

In a statement released by Cocoon Management, their agency's actress Nam Kyung and actor Roo Ui Hyun will be joining AOA's Hyejeong and Rainz's Ju Won Tak as main cast members.
The web drama is being described as a romantic comedy where a 'mokbang' star fed up with society '
Balggeun Unnie
', played by Hyejeong, falls in love with an ambitionless streamer, played by Ryoo Ui Hyun, who broadcasts under the ID '
Shrek
'.
Nam Kyung will play the role of
Jenny Lee
, a rookie trot singer and devoted friend to Hyejeong's character, who has a comical romance line with
Art Park
, played by Ju Won Tak.
The drama is set to begin airing in January through streaming platform
NaverTV
.