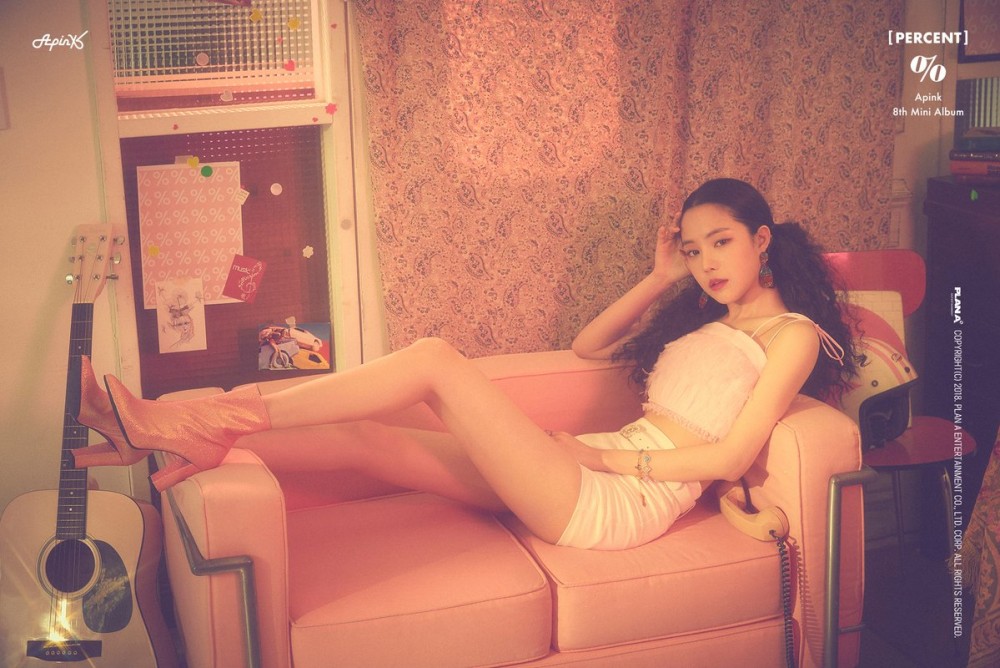 A Pink has revealed individual teaser images for Na-Eun.
In light of their 2019 comeback, A Pink has been unveiling soft and dreamy teaser images for the release of 'Percent'. As their 8th mini-album, 'Percent' will define A Pink's identity as a long-lasting girl group, presenting viewers with skills to show off any concept. In these images, Na-Eun evokes a vintage look, bathed in pinkish tones with a retro-style hairdo.
Check out the photos above and below! A Pink's full comeback with 'Percent' will be on January 7th.