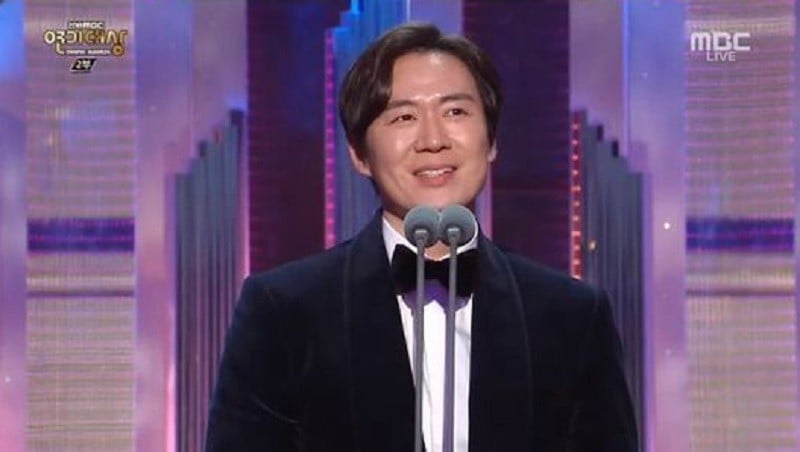 Yeon Jung Hoon has made a surprise reveal during his award acceptance speech.
On December 30th, MBC held the annual '2018 Drama Awards' at MBC Media Center, where actor Yeon Jung Hoon was awarded Top Excellence Actor for serial drama 'My Love Healing'. During his speech, he thanked his fellow cast and crew members, right before mentioning his own wife Han Ga In for her undying support.
"My #1 fan who always supports me at home, and I, who is the #1 fan for my wife and daughter, thank you," said Yeon Jung Hoon. Then, he revealed, "Actually, next year we will be welcoming another family member. We hope that s/he is born in a healthy, energetic state, so we can all live together happily."
Yeon Jung Hoon and Han Ga In got married in 2005 and had their first child in 2014. Best wishes to the couple in 2019!