BTS' Jimin's voice in his solo song, "Serendipity" is apparently very soothing to babies worldwide.
There have been several posts on social media sites that have credited Jimin's healing voice that is soothing as a baby lullaby. Some of the posts have been compiled below: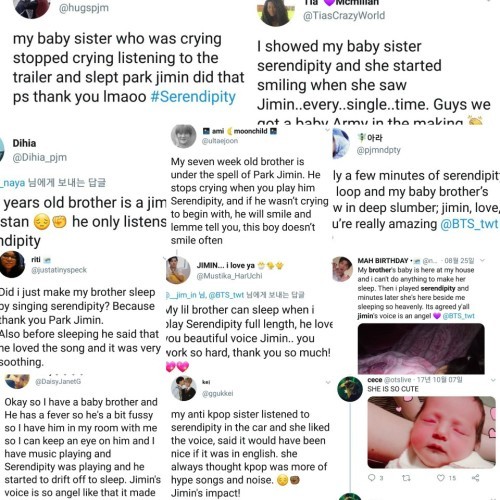 One fan wrote, "My seven-week-old baby has fallen under Jimin's spell. Whenever she hears 'Serendipity', her crying stops."

Another fan wrote, "I played 'Serendipity' for only a couple minutes, but my baby sister fell asleep right away. His voice is so beautiful. Thank you so much, Jimin."
Jimin has been praised by several artists for his sweet and elegant voice in "Serendipity". What do you think of this phenomenon?