A Japanese show is receiving criticism for false reporting.
On November 18, TBS' 'Leave It to Atko!' reported that BTS' Jimin apologized to Japan for the recent shirt controversy. According to the show, Jimin stated, "I've caused concerns to not only the Japanese fans but fans all over the globe. I'm so sorry to the Japanese fans."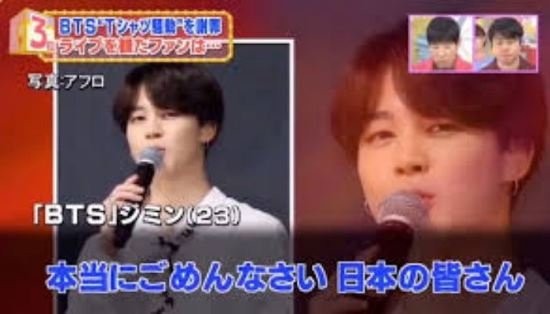 However, what
Jimin actually said at the concert in Japan
was,
"Due to different situations, I think all of you and many people around the world were surprised and worried." 
He simply added that the issue is hurtful, but never directly delivered an apology to Japan or the Japanese fans.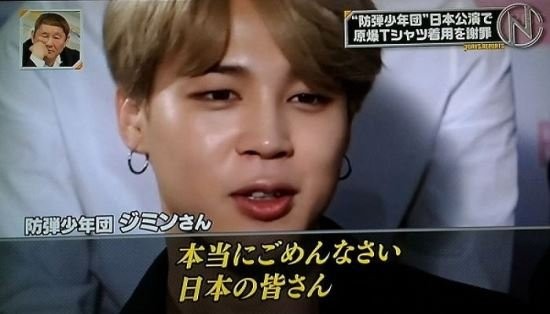 Korean netizens
are firing criticism against the Japanese show for false reporting. Comments of anger stated,
"Liars in the past. Still liars now," "He never said sorry. That's what Japan wants to hear but he never actually did. Fake news," "Japan being Japan," "Japan creating stuff now so they can feel better."