The members of
BTOB
couldn't stop their laughter at
Sungjae
's unique photo shoot. 
On November 13, BTOB went live on Naver's V Live app in light of their new album 'Hour Moment.' During the live airing, Sungjae's past photo shoot for 'Arena' magazine came into the topic.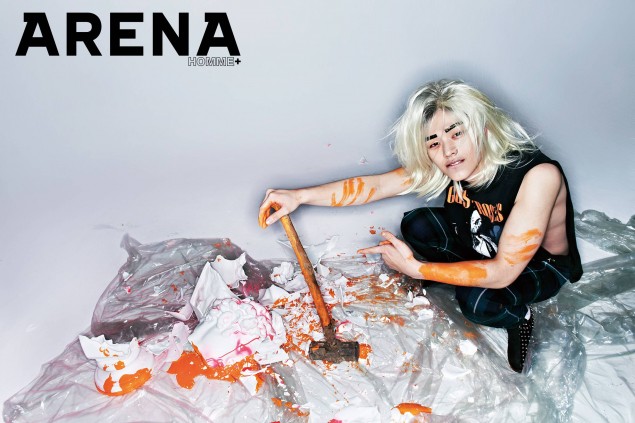 The photos recently resurfaced on the web and gained attention for its unique concept. Sungjae is captured jumping off a wall and destroying a sculpture with a hammer in a messy blonde wig and thick black eyebrows. 
All the members cracked up in laughter.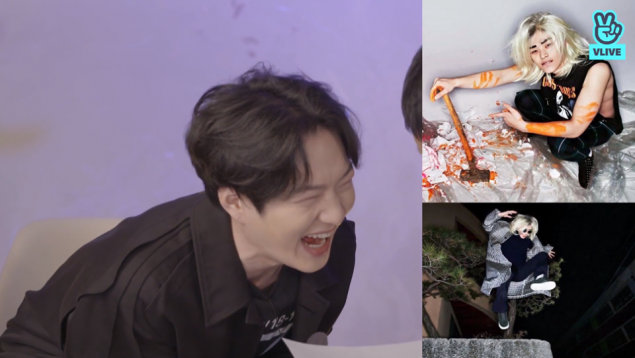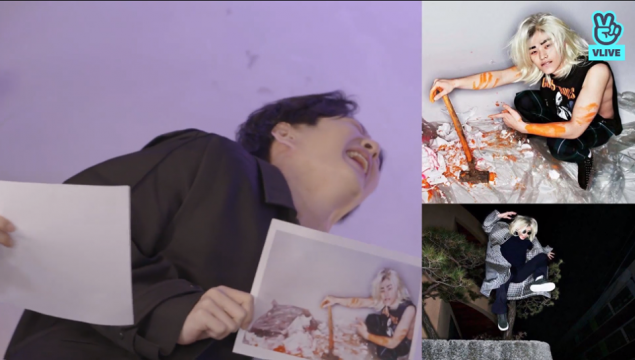 Ilhoon
 even reenacted Sungjae's unique pose.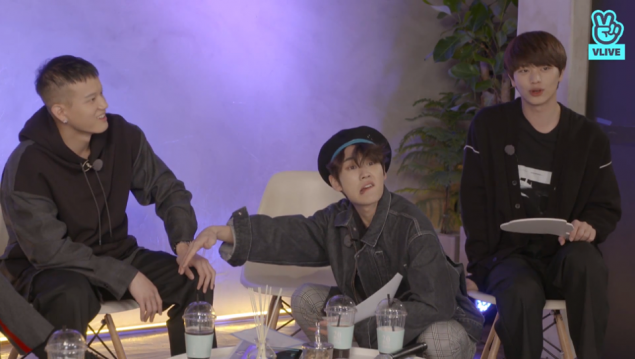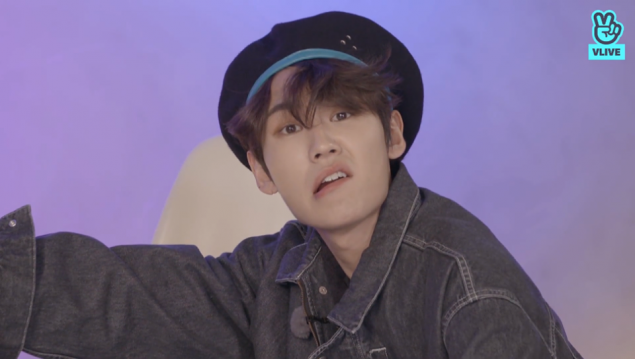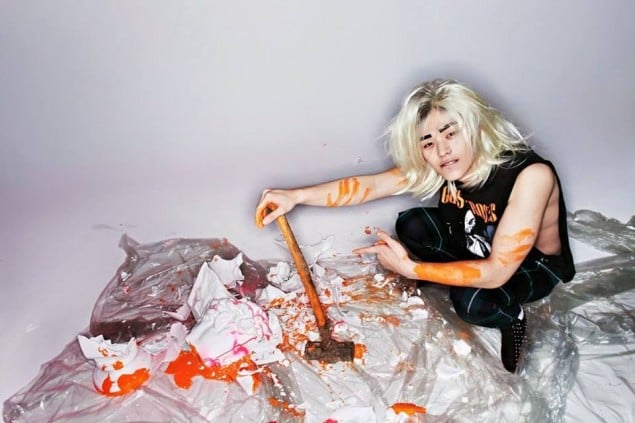 Meanwhile, Sungjae was all seriousness as he expressed satisfaction. He said, "I personally really loved those photos." Sungjae shared he took part in pitching ideas for the shoot.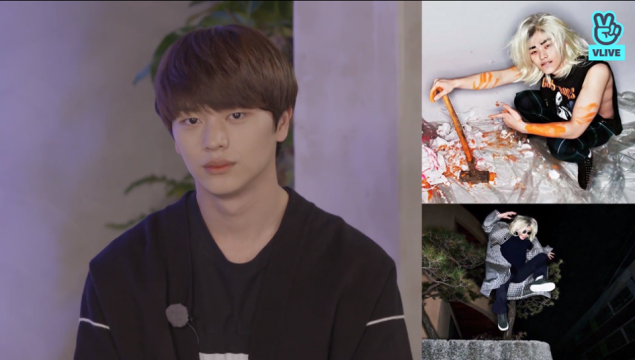 Ilhoon continued to poke fun as he said, "I've seen these photos on the internet and I didn't know it was you. I thought it was a model that takes photos with those kinds of concepts. But it's so funny because it is you."
Sungjae responded, "They told me to pose coolly on the wall so I told them, 'Let me try directing this' and I jumped... It was so much fun and I don't know why you are laughing at this." 
Sungjae also shared, "I want to try new, challenging things for magazine photo shoots so I asked them to challenge me and those were the results." 
After a great moment of laughter, Hyunsik and Changsub complimented Sungjae, saying, "I love it. I like it too," "Ah but yeah, it's cool. Very cool."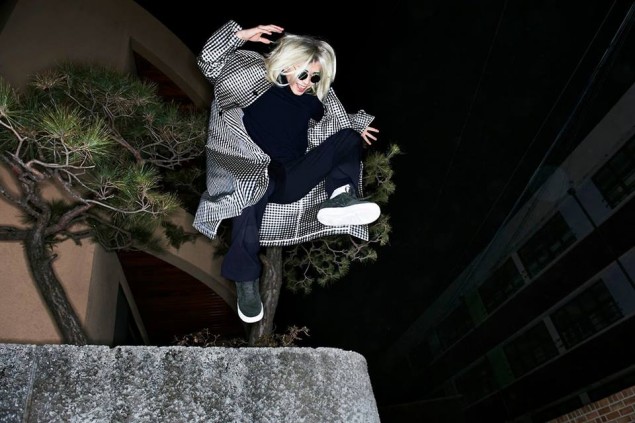 You can watch the full V live episode with BTOB below.