Happy Thanksgiving! It's a day full of feasting and giving thanks to the most important people and things in our lives. It is a time of thanks but also a time to look back at the year, to reflect and see how far we have come. We're thankful for all K-pop acts but here are 5 K-pop idol acts that especially stood out this year.
1. Rap Monster
An obvious addition on this list is BTS because of how they have become the center of the K-pop wave throughout the world. However, RM is especially singled out because of his inspiring speech at the UN General Assembly in New York City. Not only was this the first time a K-pop act spoke in front of a United Nations General Assembly, but it was also a speech that moved the hearts of many. RM addressed topics of youth, hopes, and dreams. He talked about his upbringings and voiced his opinion on loving oneself and accepting others. We are always thankful for those who promote positivity and more welcoming reality for the world we live in.

Here is one of the quotes from his speech:
"Like most people, I've made many and plenty mistakes in my life. I have many faults, and I have many more fears, but I'm going to embrace myself as hard as I can, and I'm starting to love myself gradually, just little by little."
2. Wanna One
With Wanna One's expiration date closing in, this idol group is definitely one, we are thankful for. Just in this past year, Wanna One finished a world tour, released their studio album 1ąą=1 (Power of Destiny), their extended play 0+1=1 (I Promise You), their special album 1÷x=1 (Undivided), as well as partaking in their own individual schedules and variety show appearances! They have had a crazy busy year and it's a shame that we only have a couple more months before they conclude their activities.

3. IZ*ONE
IZ*ONE debuted last month and the world is surely a better place with these lovely ladies making their splash on the K-pop scene. Formed by MNET's third season of the Produce 101 series, Produce48, these girl group members were the reason for our tears, joy, and inspiration. And for half of this year, as the show aired and the group formed, the nation's producers, the viewers, we, were sitting at the edge of our seats cheering for our favorite trainee. Although that nail-biting reality tv show watching season may be over, we can't wait to see what this rookie group does in the next couple of years.
4. HyunA & E'Dawn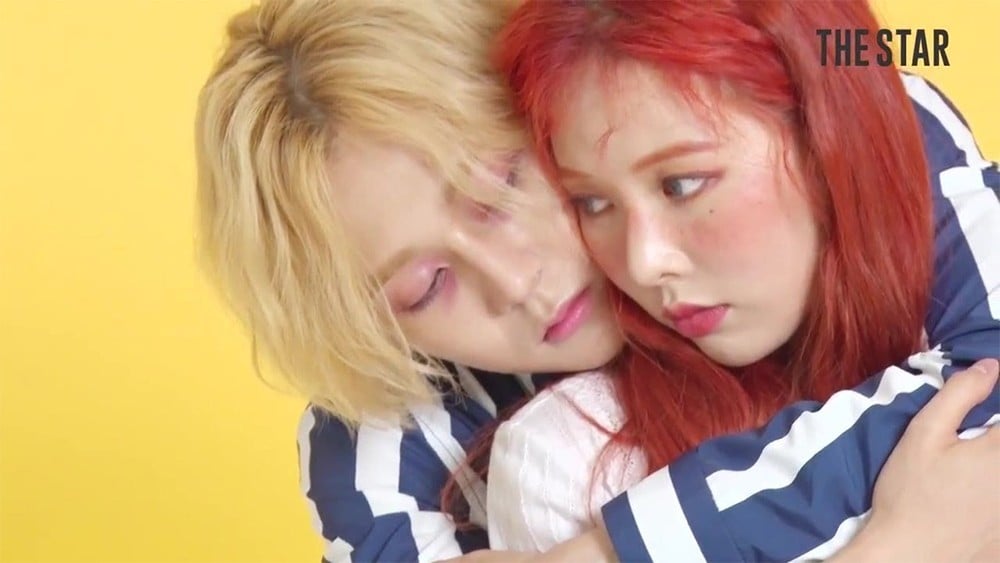 Hyuna & E'Dawn were in the headlines since the end of summer, from rumors to dating to entertainment contracts, there hasn't seemed to be a day off without hearing about this couple. This year, this couple is definitely one that everyone should be thankful for, showing the world that nothing will stop them from their love and being vocal about it. This Thanksgiving let's be thankful for this beautiful talented couple and wish them the best!
5. NCT
This year, NCT has continued to spread the K-pop wave with their multiple and constant accomplishments. NCT placed #1 on Billboard's 'Emerging Artists' chart and this was the first time a K-pop act has taken first place. Additionally, NCT's unit NCT 127 performed on Jimmy Kimmel Live and made their Billboard 200 debut this year with their song "Regular Irregular." NCT Dream was also the only Asian artist on Billboard's '2018 21 Under 21.' NCT is another powerhouse group making waves this year in mainstream Western music as well as Asia!
What are some of your favorite K-pop acts that you are thankful for this season?