A Thai YouTuber is gaining attention as a striking
Lisa
look-alike.
Recently, a YouTuber from the channel '
Da Yarinda
' has been under the spotlight for her resemblance to a
Black Pink
member. Both from Thailand, Da Yarinda and Lisa seem to share similar facial features, such as their eyes, face shape, and more, according to the netizens.
As a K-Pop aficianado, Da Yarinda posts many videos of the genre and even goes to concerts such as KCON Thailand. Under her videos, heaps of fans leave comments referring to her similarity to Lisa, comments which Da Yarinda has also 'hearted'!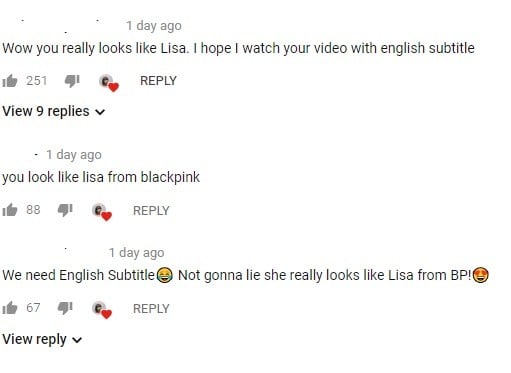 Do you agree that they look similar? Share with us below!