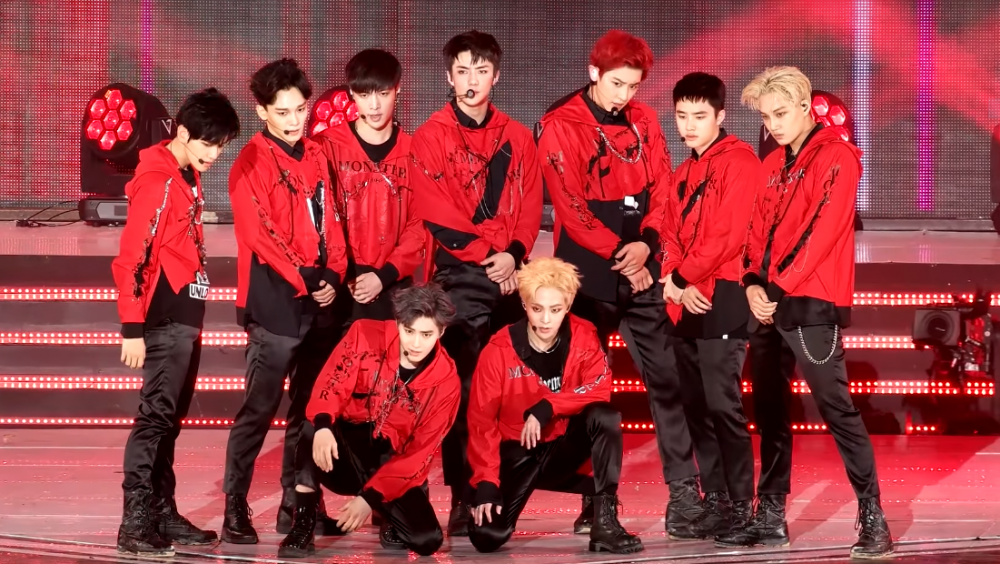 Hanteo Chart finally issued an apology regarding EXO's Chinese album sales.
Last summer, a former employee of Hanteo Chart was accused of manipulating EXO's Chinese album sales - making it count less than it actually is. Hanteo Chart vaguely addressed the issue at the time, leading to even more anger to fans.
Finally, after nearly 14 months on October 18, Hanteo Chart posted an official apology via Twitter. The apology stated,
"First of all, we once again apologize for causing concerns to the fans with our employee's immature actions. It took a long time for us to deliver an official greeting like this because we have a vision and strong belief of our own. It is our vision and goal to create a fair platform that satisfies the K-pop lovers and the artists all over the world. We equally support fandoms of all nations and the hardworking artists who love K-pop. We are also a huge fan of K-pop."
Hanteo Chart also explained they've updated their system, so the fans' sales can be directly reflected on the charts. It assured fans, stating, "You don't have to worry anymore."
안녕하세요, 한터차트입니다.
오랜만에 인사 드려서, 죄송합니다. pic.twitter.com/iSe9xdh6zc
— 한터차트 (@hanteo_official) October 18, 2018
Despite the apology, fans continue to express anger. Fans claim the apology is overdue and lacks sincerity.
Hanteo is so funny tbh. So you gonna act like you apologize after more then a year for your bs just bcs EXO is coming back and they're more powerful than ever and EXO-L are about to destroy the world. So they wanna kiss a**es. You should've just sit and eat your meal back then.
— PixieLoey DON'T MESS UP MY TEMPO (@ElementalEXO) October 18, 2018
Hahahahahaha... I can't stop laughing.. Hanteo apologizing to Cexol after 1 year just when EXO is making comeback. That too in mandarin. Cexol is too powerful. Whoa.
— Madzyeol | Tempo | #NAMANANA (@FlowerPrince_CY) October 18, 2018
So finally Hanteo admited that they manipulate EXO's album sales. ugly snakes pic.twitter.com/MUdFJIbLSn
— 벚꽃연가 (@Pikuchen) October 18, 2018
This is bullshit. Just say u want EXO to fail so bad
— 이터널보이 (@_b_bh0506) October 18, 2018

Meanwhile, EXO is scheduled to make their comeback with 'Don't Mess Up My Tempo' on November 2.