Cha Eun Woo
and
Yoo Byung Jae
swapped faces on '
Those Who Cross The Line
'!
On the May 25 episode of the variety show,
ASTRO
's Cha Eun Woo and Yoo Byung Jae played around with a face-recognition mobile app. Yoo Byung Jae, who claimed that he had only tried face-swapping with similar faces, expressed strong interest in doing one with Cha Eun Woo.
The idol star readily agreed, and the two took a selca for a face-swap. After a few tries to find a perfect swap, the best result came out as below: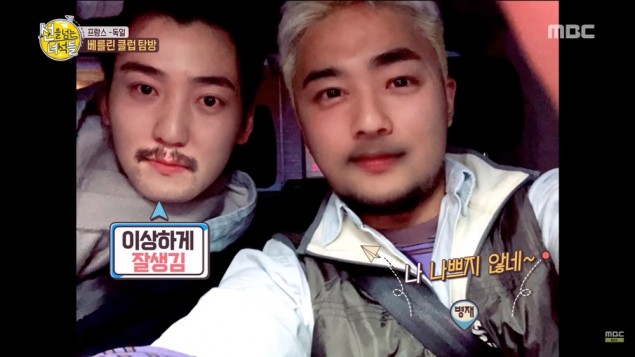 Upon seeing the results, Yoo Byung Jae was quite satisfied with the photo! He said that he would "date the guy on the left" as a girl, pointing his own face on Cha Eun Woo's palette. He also added, "I'm not that bad-looking... It's only because I have a wide head."