Once again, with the rise in popularity of
'
Hyori's Bed & Breakfast
', many tourists are wanting to visit
Lee Hyori
 and
Lee Sang Soon
's home in Jeju Island. 
The second season of 'Hyori's Bed & Breakfast' with part-timers YoonA and Park Bo Gum is currently airing on tvN. Just like its first season with IU, the variety show has instantly turned into a hit. Unfortunately, the immense popularity of the show is leading to trouble for the celebrity couple, as well as the fellow residence at Jeju Island. 
Recently, the city office of Sogil-ri posted a notice on its entrance filled with frustration. The notice read, "There are so many questions regarding 'Hyori's Bed & Breakfast' but we do not know. Go search it up online yourself if you want to visit. (Stop bothering and) Let us do our jobs~!!!!!"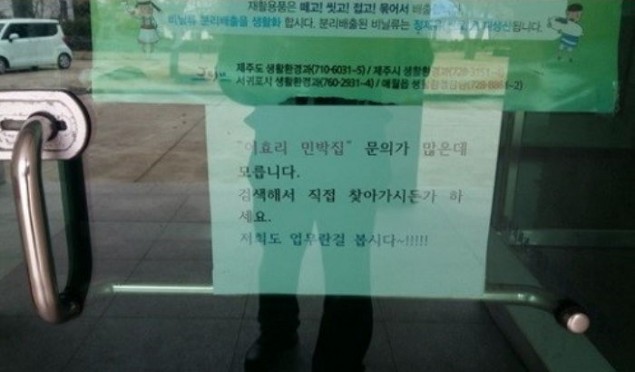 It's reported that many tourists have called the city office and asked about Lee Hyori's home address.The similar issue took place last year, and Lee Sang Soon begged fans to stop intruding their privacy.