On January 3, singer
Psy
 talked about his end-of-the-year '
All Night Stand 2017
' concert via social media.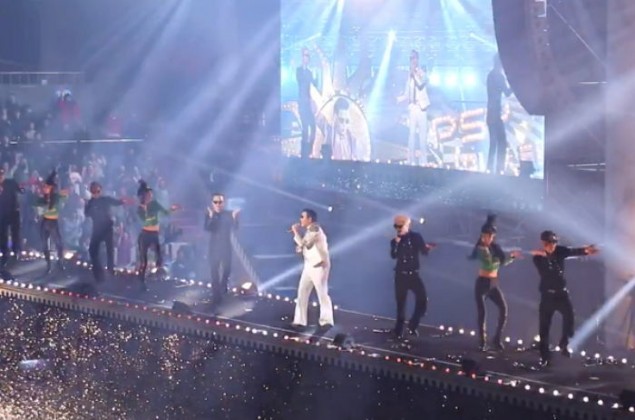 He added a photo from the concert and simply included the hashtags, "spend roughly 35hours performing, #sang 280 songs, #walked 21 thousand steps, #yet didn't shed a single gram."
Despite pouring in all of his energy and performing for a countless number of hours, he lamented at the fact that he didn't lose any weight. He then included the hashtag, "#must not be human or something, #darn I knew it", expressing his disappointment.
Nonetheless, this clearly shows how much effort and dedication he put into his performances for his dear fans, making them pull an "all-nighter."