Various K-Pop artists made it on
Billboard
's '
World Albums
' chart for the week of January 6.
Once again coming in at number one was BTS with 'Love Yourself: Her'. They were followed by EXO's new 'Universe: Winter Special Album, 2017' at 2nd place.


Two slots down another BTS album 'You Never Walk Alone' ranked 5th, while 'WINGS' settled in at 6th place.

EXO member Lay's solo album 'Winter Special Gift' landed on 8th place.

At 10th place was Seventeen's 2nd album 'Teen, Age' with EXO's 'The War' taking charge of 11th.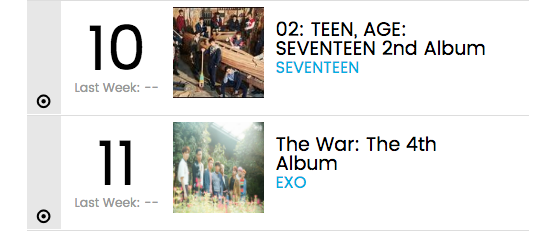 A few positions down, GOT7's '7 for 7' was listed on 13th place and Black Pink's 'Square Two' came in 14th place.
The final spot on the list, 15th, was taken by the late SHINee member Jonghyun with  'The Collection: Story Op.2'.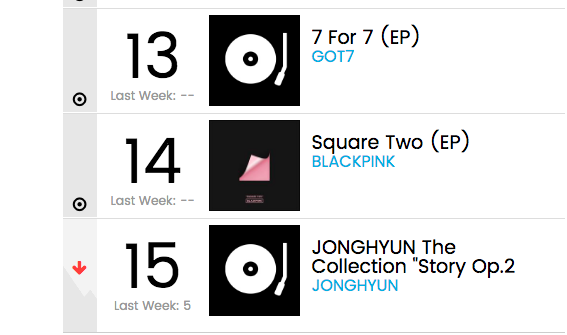 Congratulations to all the artists.