Netizens are disgusted at provocative videos on
YouTube
.
A Red Velvet fan was looking at fancams of Irene when they stumbled across this certain video. Originally, the fan thought it was a close-up on the face, but quickly realized the video was an edit of a fancam of Irene that was zoomed into her thighs and crotch area.
Others who found the channel saw that it also had a close up of EXID's Hani in the same channel, but the video of Hani has since been deleted. They were disgusted at the videos, and demanded the channel and others like it be banned for sexual harassment.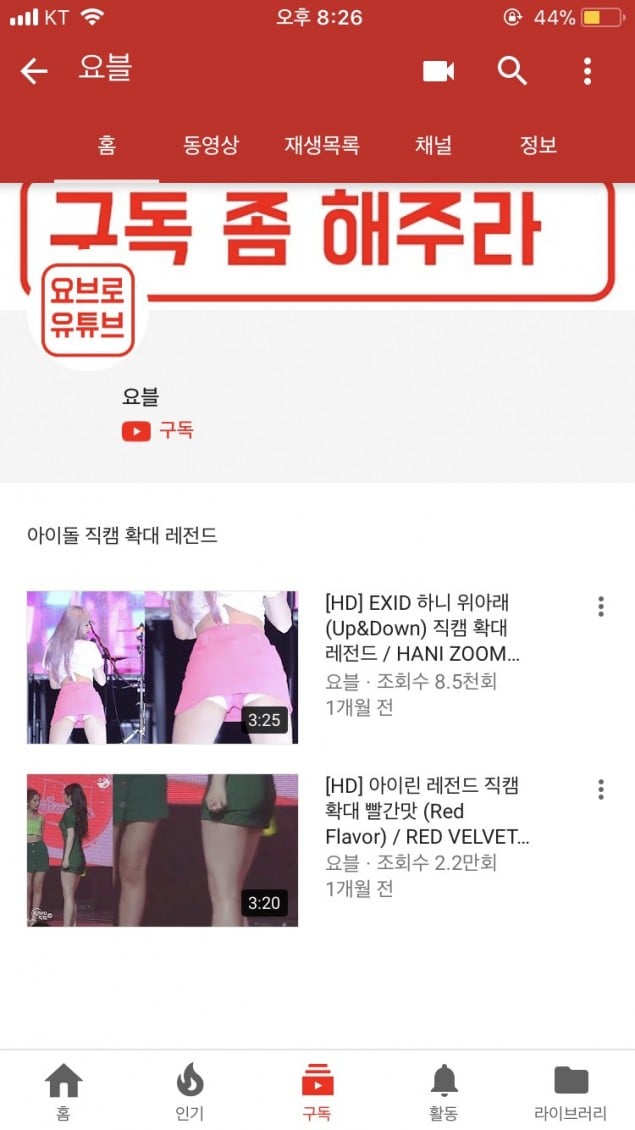 What do you think about these?