Singer Jung Se Woon recently celebrated his comeback with his 1st mini album Part. 2 'After', via Naver's 'V Live' on January 24.
During the comeback special, Jung Se Woon received a call from Wanna One's Kim Jae Hwan, who congratulated the singer on his return. Kim Jae Hwan commented, "We are preparing for our new album and participating in various promotions at the moment." He also added, "I listened to Jung Se Woon's new album as soon as it was released, in the car actually. Congratulations on your latest album, the songs are amazing." Kim Jae Hwan also complimented, "Se Woon is a very diligent person and a courteous dongsaeng."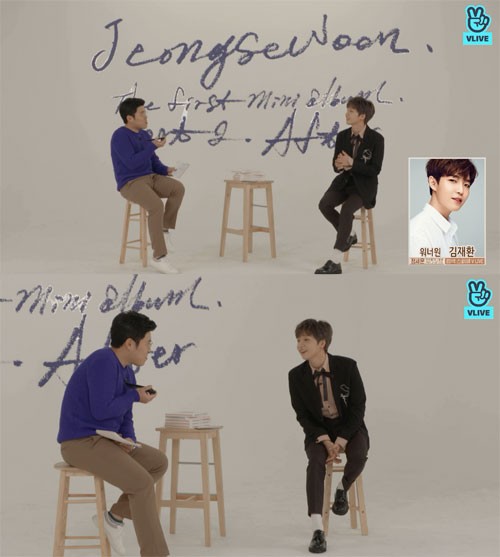 Starship Entertainment labelmates MONSTA X's Kihyun and Jooheon showed their support for Jung Se Woon's comeback by making special appearances! They shared, "We always thought Se Woon was a genius even during his trainee days. He's good at playing the guitar, arranging music, and rapping as well."
Lastly, Jung Se Woon also got in touch with MXM over the phone, and said, "Jung Se Woon is full of charm. We can't wait to see his performance."
Did you catch Jung Se Woon's comeback 'V Live'?