The upcoming event is a 10-day free festival taking place at Nicollet Mall in Minnesota. Originally, Kris was announced for the 4PM slot on February 3. His slot has been replaced by DJ Mad Mardigan instead yesterday, but now it seems he's back on the schedule.

SEE ALSO: [Skype Interview] Ask anything and everything: Send us your questions for San E and Mad Clown!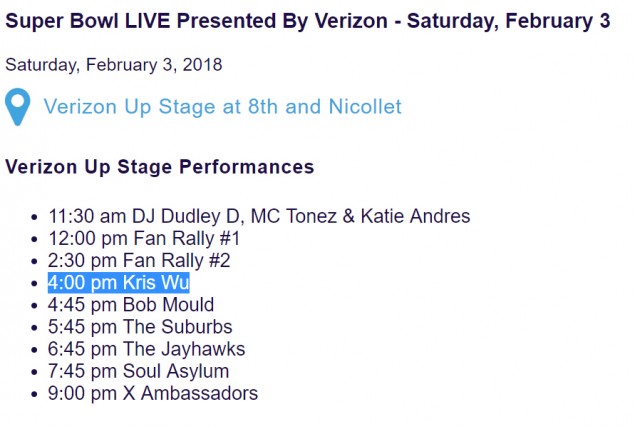 The official Twitter account for the upcoming Minnesota Super Bowl also tweeted about Kris's upcoming performance.
Excited to announce @KrisWuOfficial_ will be hitting the @verizon UpStage at Ice Mountain on #SBLIVE on February 3rd. See you in 10 days! #BoldNorth https://t.co/zHoq95bJWp pic.twitter.com/BV7IR4LuQS

— Minnesota Super Bowl (@MNSuperBowl2018) January 24, 2018
Tip: Venomous