On the October 24 episode of 'Kakao Music Studio Live,' singer Seo Taiji was invited as a guest along with Sam Ochiri and Julian from 'Abnormal Summit,' to talk about his past Seo Taiji and Boys days, and perform his hit songs.

On this live recording, the legendary Seo Taiji revealed why he wore a skirt during one of the promotions for Seo Taiji and Boys, revealing a more rebellious side to his usual soft and gentle demeanor.
He said, "I don't really know much about fashion but I wore a skort as a sign of rebelling. They say that guys can't wear skirts in Korea, so I wore it."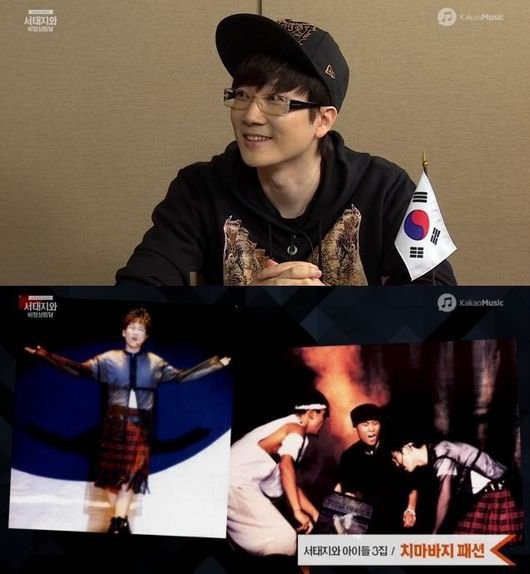 SEE ALSO: [Interview] Ask anything and everything: Send us your questions for Minzy!
Seo Taiji also revealed that he had once ran away from home and that the song, "Come Back Home," was inspired by his very own experience. 

He stated, "When I was young I ran away from home a lot. I made the song from my own experiences. While I was out, I went through a lot of trouble, did a lot of hard work, and learned a lot. But in the end, our parents are always worried about us. It's about how you can achieve your dreams in your own home." 


Meanwhile, for this particular recording of 'Kakao Music Studio Live,' they borrowed the set of 'Abnormal Summit' as they discuss various topic from the singer's new album, to his past years as an idol, and his dilemma on the new and modern fashion.