Congratulations to Super Junior on once again showing the widespread influence they have all over the world!
They topped this week's World Albums chart on Billboard with their seventh album, 'Mamacita,' beating out other globally established artists like Khun Narin and Celtic Woman.
SEE ALSO: Super Junior top iTunes album charts in 26 countries + successfully wrap up comeback showcase at MGM Cotai!
Not to mention, Super Junior's 'Mamacita' is at number four on Billboard's World Digital Songs chart and number 39 on the Heatseeker Albums chart!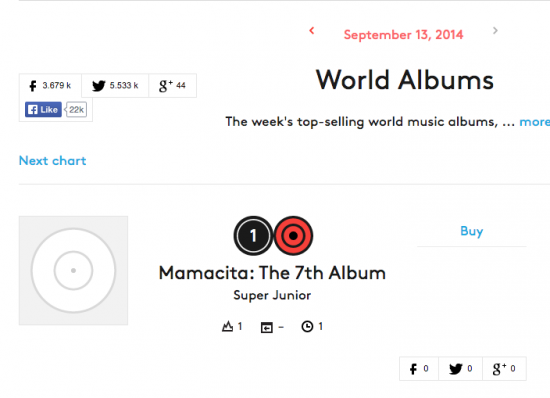 [Thanks to everyone who sent this in.]