S.M.ROOKIES
 graced
SM Entertainment
's '
The Celebrity
' magazine for their first ever pictorial, continuing to introduce themselves to the public before their debut!
SEE ALSO: [Interview] Ask anything and everything: Send us your questions for Minzy!
The pre-debut stars, Johnny, Irene, Tae Yong, and Seul Gi look flawless in casual wear that bring all the attention to their good looks. Seul Gi and Irene also pose together for a twin concept, bringing up the hype for their debut as SM's next upcoming superstars.
Stay tuned for more details on S.M.ROOKIES in 2014!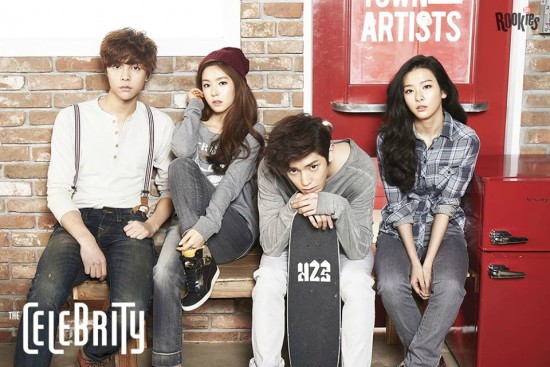 [Thanks to everyone who sent this in!]