JYP Entertainment revealed just a few days ago that their new 7-member boy group will be called GOT7. Now, they released teaser images for two of the members in Mark and JB!
SEE ALSO: JYP Entertainment's new boy group 'GOT7' to drop debut music video on Jan 15!
As the agency suggested this group would showcase acrobatics and various types of cool performances like 2PM, both Mark and JB show off their own moves in these teaser images. While Mark looks cute in a blue top for the picture above and does a cool flip in the air for another, JB shows off his own good looks and moves in a red-and-black outfit.
Stay tuned for their MV and 'Garage Showcase' on January 15, their first stage performance on January 16, and the release of their mini-album on January 20! Meanwhile, make sure you check back in for updates on other members' teaser images.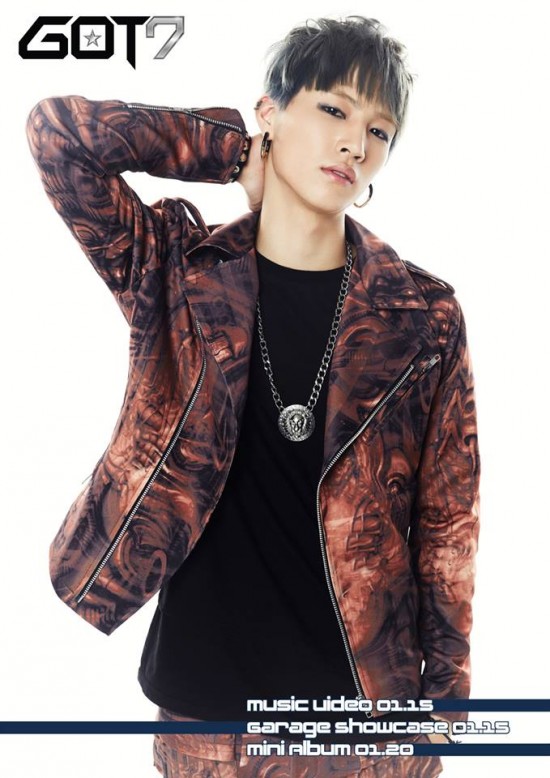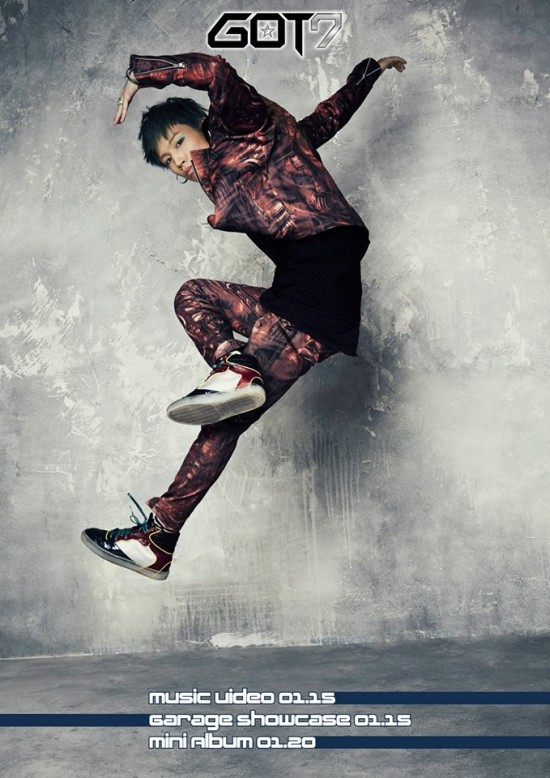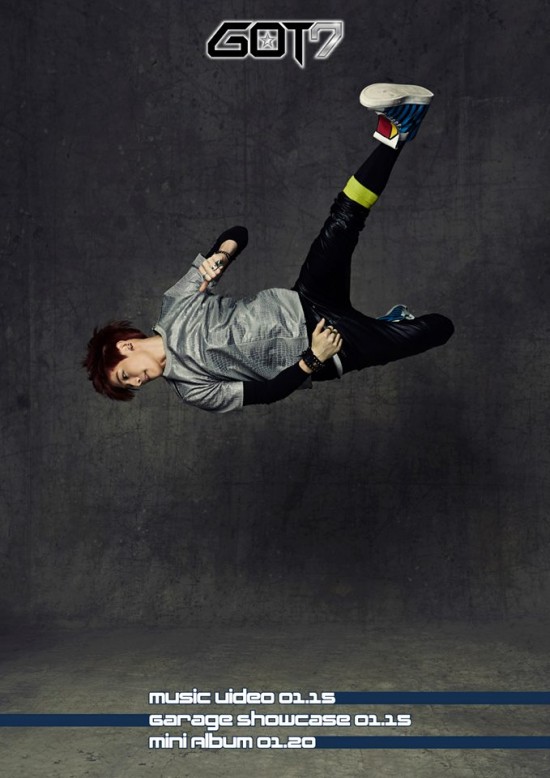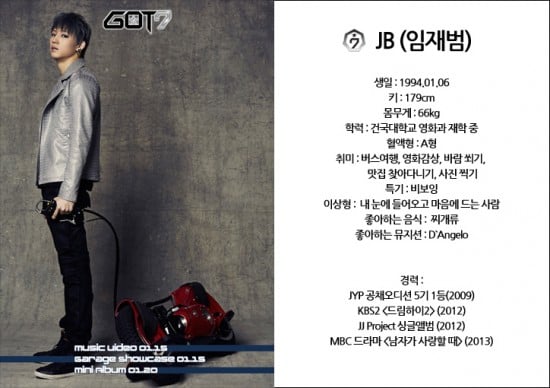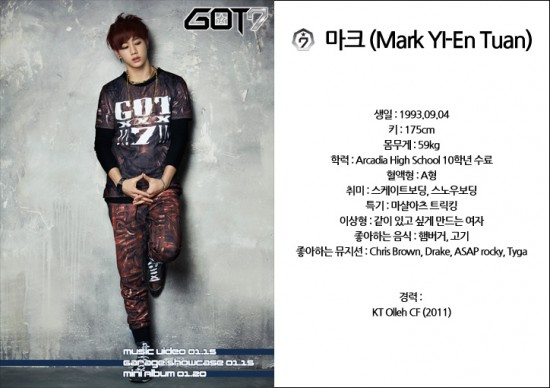 [Thanks to everyone who sent this in!]