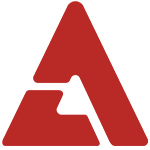 After going through a grueling diet and weight loss for her "YooHoo" comeback, SECRET's Hyosung revealed that she became upset at some unappreciative remarks about her new, slimmer body line.

On her appearance for MBC's 'Quiz to Change the World', Hyosung surprised the audience by saying that she lost five kilograms of weight for her comeback.

"I had an unintended one-year hiatus, and I got depressed because I feared that the fans would forget me," she revealed. "I was shocked by the comments that said I became ugly after I lost weight."

"I think it might be better if you don't look at internet comments," advised host Moon Hee Jun, who himself has had plenty of experience with negative commentary. "Compared with your debut days, you're 40 times prettier right now."