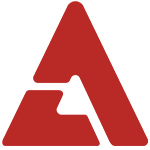 Brian revealed his ideal type as the actress with timeless beauty, Choi Ji Woo, and even sent her a proposal!

On the upcoming episode of Life N's 'Ruby Slipper', Brian entered a coffee shop and noticed the many autographed mugs, sharing, "[The coffee shop] must have a lot of celebrity visitors."

When he discovered Choi Ji Woo's signature on a cup, Brian shared, "Choi Ji Woo is totally my ideal type. I've been a fan of her since high school." When Kim Jun Hee joked, "We're also celebrities, so why are you being like this. It makes me embarrassed." Her comment didn't seem to faze Brian, and he proposed to Choi Ji Woo right at that moment, saying to the camera, "What does it matter. She is my ideal type. Ji Woo, I will wait for you at the coffee shop. Let's get married."

Brian has been a busy bachelor with the launch of his own entertainment agency, B You Entertainment.

Let's hope Choi Ji Woo is watching when Brian's full proposal airs on the 17th at 11 PM KST!