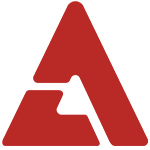 Rain and Sangchu will be heading to the United States in order to attend a festival commemorating the 60th anniversary of the Korean War.

Ten celebrity recruits, including Rain and Sangchu, will be attending the 'World Peace Arirang Festival on May 7 in Washington, D.C. Rain will be MC'ing the first half of the festival and will be putting on a special performance in the 2nd half. Sangchu will also take over as MC for the second half of the festival.

'World Peace Arirang Festival' will also hold a 'Hanbok Fashion' event along with a special commemoration of the 21 different countries of the Korean War to the United Nations.

Also on May 7, Korean president Park Geun Hye will be meeting the President of the United States, Barack Obama, for the first time.

Rain is scheduled to be discharged from the army in July.