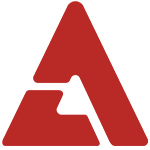 Whereas one rising star from 'School 2013' was recently in the news for his good deed, another star is making the news, but sadly for other reasons.

Rookie actor Lee Yi Kyung had made a name for himself through 'School 2013', but it has been belatedly reported that he had his driver's license suspended due to drunk driving.

On April 1st, Lee Yi Kyung was caught driving drunk near an apartment complex in Jamsil. He had his his driver's license suspended but was not detained and is currently waiting to be summoned by the police.

The police told No Cut News on April 11th, "After having his blood alcohol content measured, he needs to be brought back in for further investigations. We are planning to bring him in sometime next week."

Currently he is starring in tvN's 'Nine: the 9th Time Travel' starring as the young Han Young Hoon.