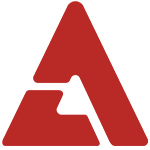 SECRET's Hyosung revealed her marriage hopes on KBS2TV's 'Generational Understanding Saturday'.

While recently filming for the program that's scheduled to air on April 13, Hyosung talked about Wonder Girls' Sun's marriage and pregnancy. Hyosung shared her hopes for marriage and said, "I want to get married at 32."

Hyosung then spoke up about Sun's marriage, saying, "I was surprised because she was the first idol from the current generation to get married. I think she opened the door for the rest of us to enjoy a bit more freedom in that department. I think that our fans will be more understanding now if we were to make the same decision."

Netizens who heard about Hyosung's plans commented, "No, no, Hyosung wants to get married at 32?", and "Hyosung, sorry but sometimes getting married at the time you want does not go according to plan."

Seeing as how the lovely idol is currently 25, that will give her 7 years to find Mr. Right and get married in the time frame she wishes.  So, how many of you are planning a trip to Korea in the next 7 years to sweep her off her feet?