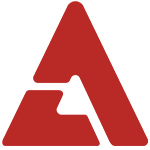 Contrary to their relationship on-screen, Lee Kwang Soo and his 'Running Man' co-star Kim Jong Kook are close friends in real life. The actor made sure to congratulate Kim Jong Kook on his 38th birthday (International age: 37) today.

Lee Kwang Soo shared on his Twitter, "Today is Kim Jong Kook hyung's birthday♡," along with a friendly snapshot of him and Kim Jong Kook enjoying the warm weather on the patio. The two 'running men', wearing matching 'couple' sunglasses, look relaxed and happy.

Fans also congratulated Kim Jong Kook, commenting, "Happy Birthday, Kim Jong Kook," "So you guys are close in real life," and "The way they show their V signs is surprisingly cute."

Happy Birthday to the one and only 'Sparta', Kim Jong Kook!